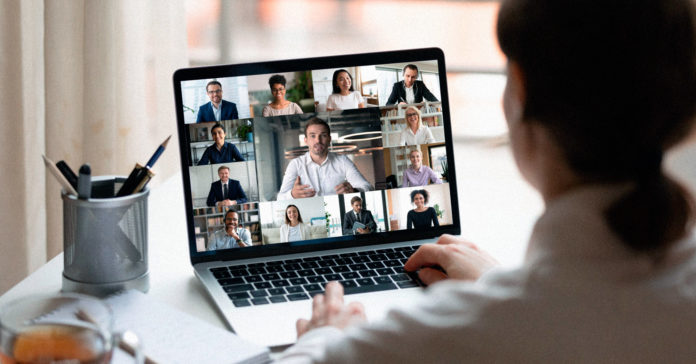 Since mid-March, about 2.7 million Texans have applied for unemployment insurance, according to the Texas Tribune. The pandemic has shaken the economy, but one potential job search lifeline is now available in a virtual format — the job fair. 
Here's how virtual job fairs work.
Sign Up and Sign In
A virtual job fair is an opportunity to have direct communication with recruiters and companies you may want to work with. You just need an email account and access to Wi-Fi.
After you register online for a free online job fair, you upload your résumé and your picture. Once that is done, you will receive a confirmation email.
When the fair is live, you simply sign in with your email and password.
There may be an integrated chat feature where you can talk with exhibitors or have a one-on-one private chat with a recruiter.
At a virtual job fair, you can view all the jobs available and also submit your résumé directly to jobs.
Instead of walking up to a booth, at a virtual job fair, you "click into a booth" to learn more about the employer and what jobs they currently have available to fill and what benefits they have to offer. You can also download attachments, message recruiters and view their videos.
Virtual Job Fairs in Central Texas
The Workforce Solutions Rural Capital Area calls their virtual job fairs a " 3D interactive venue." Their events are in the region that includes Bastrop, Blanco, Burnet, Caldwell, Fayette, Hays, Lee, Llano, and Williamson counties. 
"Where our virtual events really shine is through our free interactive webinars for participants," said WSRCA CEO Paul Fletcher.
The Numbers
The WSRCA holds Workforce Wednesdays to connect with employers.
"Our intentional efforts to exceed the expectations of event attendees and businesses led to 1,239 participants taking part in our May 6 event, with 1,939 sessions with 60+ employers," said Brian Hernandez, communications director at Workforce Solutions Rural Capital Area.
"At our Memorial Day Veterans Hiring Expo, we had 506 participants engage in 842 sessions with 60+ employers, and our Virtual Youth Career Expo on June 17, brought in 580 participants, who engaged in 874 sessions with 50+ employers."
"The success of our virtual events is a testament to the strength of our community leaders and partnerships, who all go out of their way to help us promote the events, in person and through social media," said Hernandez. "All of our Rural Capital Area community partners are driven to help our industries and workforce in our nine-county region compete at a global level, especially amid these difficult times."
Their next virtual job fairs are scheduled for Wednesday and Thursday.
Other Virtual Job Fairs in Texas
Here are other virtual job fairs to know about. The Oceans of Opportunity Virtual Job Fair is from 9 a.m.-noon Thursday. This job fair hosted by Workforce Solutions is for candidates interested in working in the Galveston area.
Workforce Solutions will host the Lakewood Virtual Job Connection this weekend. It is open to anyone looking for full time or part-time employment.
There is also a youth preparation seminar happening online next Tuesday. Visitors can learn about internships and training and employment opportunities. 
In August, a virtual job fair in Fort Bend will be open for 85 hours so that you can attend the event throughout the week, as many times as you wish.