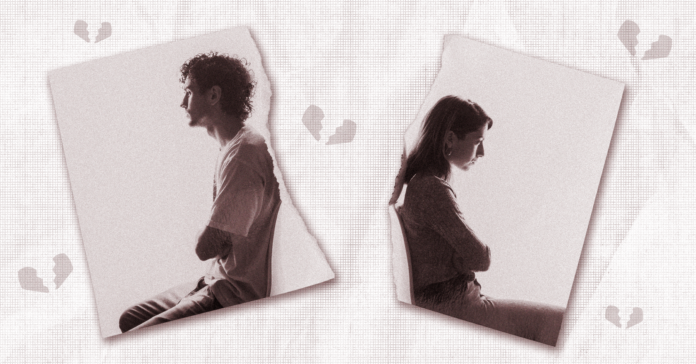 What is it like to be going through a divorce in the middle of a pandemic? For many, it's about waiting.
"The pandemic that we are in has spurred a lot of self-examination in my clients, but also really looking at their relationships," said clinical social worker and psychotherapist Christopher Brown.
Marriages are being challenged more than ever due to close proximity and some couples are realizing that they are not a good fit, according to Brown.
However, while couples are making the decision to go their separate ways, many divorcees are held up from moving on by changes in court operations brought on by the pandemic. Reform Austin spoke with managing shareholder Charla Bradshaw of the family law practice KoonsFuller to learn more about what to expect from the courts.
"The courts are all open and have never closed," said Bradshaw. "They are just under restrictions handed down by the Texas Supreme Court. For example, at the current time, there can be no jury trials until after August 1."
Bradshaw explained that since divorces fall under family law, some cases are deemed essential while others are not, and courts have taken different stances on a case-by-case basis.
"The restrictions have been loosened, and courts are having hearings on family law matters in any capacity that people are willing to have them if the judge approves hearing the case," said Bradshaw.
Bradshaw said that many of the courts are broadcasting on YouTube because courts must be open to the public, and that is how they are satisfying this requirement.
While the courts are a big part of divorce, the emotional scars can run deep.
Close Quarters
Brown said that many people are experiencing an existential crisis.
"That existential jolt will really cause them to look inward at their lives and outward at their relationships," said Brown, who reports an increase in clients seeking relationship help. "This pandemic is doing that on a massive scale!"
Brown explained that this closeness in proximity has brought people closer together, but has also forced others to face some issues that they have been avoiding.
"Because, as we are closer together, we just don't have the same sort of space and privacy and distance that we had," said Brown. "I'm getting questions about relationship configurations, and I am getting mismatched sexual desire."
Avoidance is a key element that Brown says is nonexistent where it used to be the remedy for some couples' relationships, but Brown said the proximity spurs some couples to face long overdue conversations.
"In the west, we like to promote people who work hard so it's a pretty safe place to run if I got something I am ashamed of," said Brown. "The proximity of working from home has opened opportunities for really brave conversations."
Abuse
Cases of physical abuse are also surging on Brown's radar, and he has helped some clients plan escape routes to protect themselves from a violent partner.
"It is one of the most serious concerns that people who specialize in relationships have in quarantine, because it is a riskier situation for people who are being abused," Brown said.
With many public services no longer available, Brown stresses the importance of having a network to rely on.
"You want to turn to your own network, start at home with your family of your choosing," said Brown. "Have a plan with a family member that is outside of the home that 'I will come to your house if needed and that's OK'," Brown said.
If you or someone you know is facing abuse in a relationship, call the National Domestic Violence Hotline at 800-799-SAFE (7233).