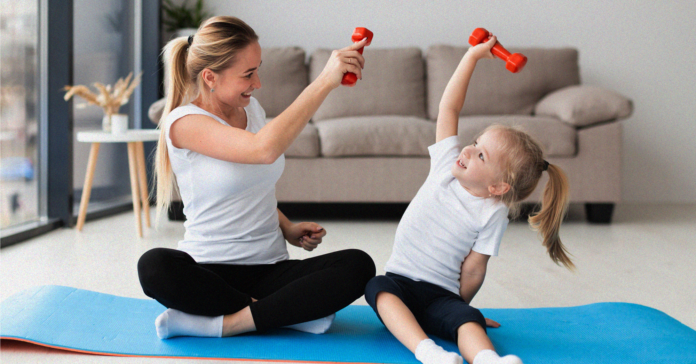 While a five-year-old could trace over numbers or letters on a worksheet and hold up their work to present it to their virtual class on Zoom, other instructional models, such as gym class, might be a little trickier in a virtual setting. As many Texas schools go virtual, here's how some districts will provide high-quality, standards-based lessons on fitness and health despite the circumstances of the pandemic.
Physical education is still required. Many districts in Texas are making instructional videos and using other virtual teaching tools to help students stay fit.
Dallas Independent School District will be using a collection of physical education videos that was launched this summer.
"Regardless of the learning model, the primary goal is for all students to be able to participate in lessons designed for health and safety physically, mentally and emotionally," said Shannon Trejo, chief academic officer at DISD wrote in an email Wednesday.
"Dallas ISD physical education teachers from the three grade bands — elementary, middle and high school, produced live-streamed and recorded 10 weeks of daily video lessons that could be accessed by our school community through the district's summer enrichment webpage," Trejo wrote. "The department plans to continue building a robust library of videos for teachers to use with both students who are learning from home or are back in a face-to-face environment with physical distancing."
You can view a sample of the Dallas ISD PE videos here.
Stasie Veinotte, lead PE teacher for primary education in Aldine ISD said this year gym class may be less about athletics and more about nutrition and life skills. The district is also using videos. 
The three largest El Paso-area school districts are still having gym classes virtually, and students are doing exercises through their devices and then turning in progress reports, KFOX14 reported.
A PE teacher at Bilhartz Elementary School in Duncanville ISD dove into technology and had 80 students tuning in for weekly gym class last spring. 
According to one parent with children in elementary school at Spring Branch ISD, this week was the first for virtual classes, and students in each grade joined together for one big gym class to meet the PE teachers. Kids were asked to spread out with their iPad or digital device and they did stretches as a group and implemented GoNoodle and PE Class, to get the year started and kids engaged.
For physical education students in grades 3 through 12, Trejo from Dallas ISD wrote, "Teachers will be utilizing grade-level appropriate videos provided by the Cooper Institute to explain aerobic capacity, muscular fitness, and body composition, all of which are tested components of the FitnessGram fitness assessment (FitnessGram)."
"Although our students are learning from home, we still want them to stay physically active," wrote Trejo.