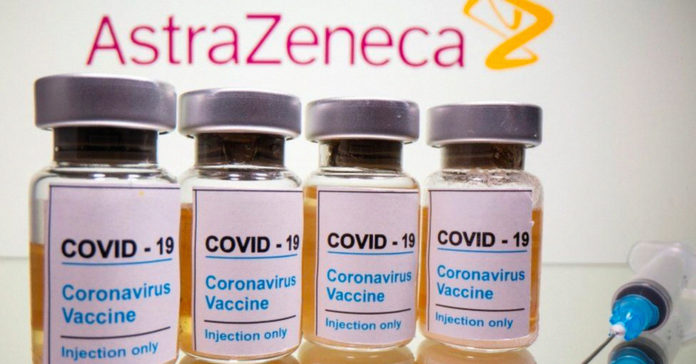 The United States is sitting on tens of millions of doses of the British-Swedish AstraZeneca COVID-19 vaccine, however several major European countries have temporarily halted its distribution.
Spain, France, Italy, Germany, and other European countries have suspended use of the AstraZeneca vaccine amidst ongoing concerns about possible rare side effects like blood clots, despite health authorities saying no such link exists.
Emer Cooke, head of the European Medicines Agency said that there was "no indication that vaccination has caused these conditions" and that the benefits outweigh the risks.
According to World Health Organization (WHO) spokesperson Margaret Harris, it is an "excellent vaccine" and there is no link between the vaccine and an increased risk of developing a clot.
Despite these reassurances several European countries have halted distribution of the vaccine meaning Europe is severely lagging behind their vaccination goal of 70 percent of the population vaccinated by September.
Of the 17 million people in The United Kingdom and European Union who have received a dose of the coronavirus vaccine developed by AstraZeneca and the University of Oxford, there have been fewer than 40 cases of blood clots, AstraZeneca said last week.
AstraZeneca says the drug's safety has been studied extensively in clinical trials and said on Sunday that there is no scientific evidence of a link between its coronavirus vaccine and the recent deaths in Europe from blood clots. 
In a press release on March 14 from AstraZeneca it addresses the safety of the COVID-19 vaccine and states that the vaccine "has shown no evidence of an increased risk of pulmonary embolism, deep vein thrombosis (DVT) or thrombocytopenia, in any defined age group, gender, batch or in any particular country." AstraZeneca's COVID-19 vaccine was approved for emergency supply in the UK, so that vaccinations could begin early in the New Year.
In line with exceptional transparency measures for COVID-19, AstraZeneca said the monthly safety report will be made public on the European Medicines Agency website in a week.
Last Friday, the White House Coronavirus Response Coordinator Jeff Zients said in a news briefing that the U.S has a small inventory of the AstraZeneca vaccine at this time, which it plans to keep, should the vaccine be approved for distribution in the U.S. "If approved, we can get that inventory out to the American people as quickly as possible, as we just did with J&J. So, AstraZeneca, we're awaiting the clinical trial and then the decision by the FDA and CDC," Zients said.