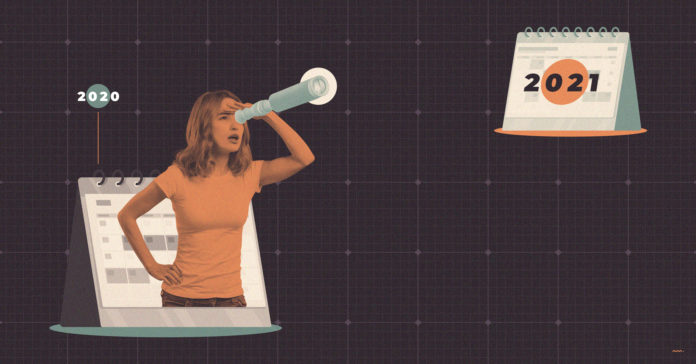 From the start of the pandemic, people have been facing a lot of uncertainty and have been eyeing 2021 with hopes that it will be a better year than the one we are living through right now. But will it be?
After most of a year of social distancing and preventative measures of facial coverings and hand washing, it's understandable that everyone wants to see a return to normal. Overshadowing those thoughts, however, are worries that the arrival of winter will mean a new surge of COVID-19 cases.
Here we discuss with two infectious disease experts what the coming months will look like and if we will still be wearing masks next spring and summer.
Dr. Ogechika Alozie, an infectious disease specialist from El Paso and a member of the Texas Medical Association's COVID-19 task force, said we will be better off a year from now.
People are tired, mentally worn out and psychologically exhausted. The economy is opening back up, and the holidays are coming with their get-togethers. It all can play a role in the winter being worse, said Alozie on the phone with RA News on Wednesday.
Dr. Robert Atmar, professor of medicine in infectious diseases at Baylor College of Medicine, said things can definitely get worse in the winter.
"If people start gathering in large groups without wearing masks and social distancing, we could see large outbreaks again," Atmar said.
Social Distancing and Masks
The social distancing, mask wearing and hand washing have already paid off in areas where people have taken those steps.
"The numbers of new cases in Houston have come down since these practices were put back into place over the summer," Atmar said.
Atmar said the challenge with these measures is that they need to continue to be practiced to be effective.
"We learned that by the early reopening of Texas this past spring; a large surge in cases followed," he said.
The Numbers
Only a fraction of the U.S. population has been infected. Test estimates range between 10% and 20%, explained Atmar.
"You are worrying about the other 80%," Alozie said.
The data on new, confirmed cases of COVID-19 in the U.S and the lack of a decline can be troubling as we look toward winter and 2021, he said.
Every time numbers have come down, they don't return all the way to the base. They came down in the early summer then went up again, and even now as we come down, we are not at the lower level we were at in April and May, explained Alozie.
Won't the Promised Vaccine Mean a Return to Normal?
Not really.
"Even if a vaccine is available in November, who gets it, can we store it, can we move it?" said Alozie.
He predicts that general vaccine availability won't happen until summer 2021. Atmar agrees with the summer 2021 prediction.
"The time when we can stop wearing masks will largely depend on when effective vaccines become available," he said.
It's a Marathon, Not a Race
"It will likely be at least a year before we can go back to conducting activities as we did in pre-COVID times," Atmar said. "People are already adapting and doing things 'normally' every day that they would not have considered doing six months ago."
"One of my colleagues made an analogy comparing the pandemic to running a marathon — we have come a long way, but we still have a long way to go," he said.