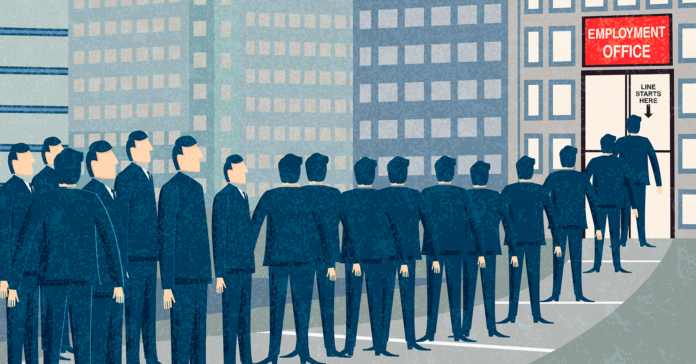 The number of Texans filing for unemployment benefits last week totaled 155,657, according to the U.S. Department of Labor. That is 10 times the filings of the same week a year ago. Nationally, there were nearly 3.4 million unemployment claims filed, an increase of more than three million from the previous week. It was the highest level of claims in the history of the department's recordkeeping.
The increase in claims tied to the economic hit the country is experiencing, due to the COVID-19 pandemic overwhelming the system. Here in Texas, more than 800,000 people placed calls to the Texas Workforce Commission (TWC) Sunday.
On Wednesday during a Facebook Live event, TWC Executive Director Ed Serna reported that from these calls made, only about 100,000 of them got through.
Claimants trying to access the TWC website are greeted with the following message urging patience: "The TWC Unemployment Benefit Application System is experiencing a high volume of users. If you are experiencing issues with the site, we ask that you please try back later. TWC is working daily to increase capacity online and by phone."
If you are newly unemployed, it is important that you apply for benefits as soon as possible because eligibility begins the week you apply. You will not be paid benefits for weeks before you apply.
The $2 trillion stimulus bill approved by Congress this week includes an additional $600 a week in unemployment benefits for four months and aid for freelancers and others not usually eligible for unemployment assistance. In addition, there is financial help available for the self-employed under the disaster declaration President Donald Trump approved for Texas on Wednesday.
If your last job was for a temporary agency or staff leasing company, you may still qualify, but there are additional requirements.
How to Apply
Apply for benefits in one of two ways:
Apply online at Unemployment Benefit Services by selecting "Apply for Benefits." Information about applying online is available in the TWC Applying for Unemployment Benefits Tutorial.
2. Call a Tele-Center at 800-939-6631 and speak to a customer service representative.
Information You Will Need to Apply
Your last employer's business name, address and phone number
The first and last dates (month, day and year) you worked for your last employer. If you worked for your last employer on more than one occasion, provide the most recent employment dates.
Number of hours worked and pay rate if you worked the week you apply for benefits (Sunday through Saturday)
Information about the normal wage for the job you are seeking
Alien registration number (if you are not a U.S. citizen).