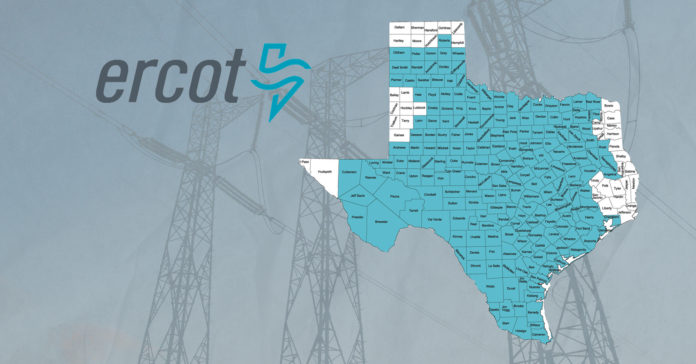 The winter storm that overloaded the Texas power grid and left more than 4 million residents without electricity as temperatures hit record lows has left a lot of people wondering exactly what or who was responsible for the failure of our infrastructure. Top of the list is the Electric Reliability Council of Texas (ERCOT). What exactly is this organization with the Bond villain name that controls our lights?
The Basics
ERCOT is the first American independent systems operator (ISO), an entity that coordinates and controls the electricity in a region. There are nine of them in the United States, but ERCOT is unique. Like other ISOs, it was formed to operate under the North American Electric Reliability Corporation (NERC), which coordinates power for the entire country. ERCOT works with NERC but is not overseen by them because Texas created its own separate power grid in the 1930s. This was part of a plan to avoid federal regulation that would have come from transferring power over state lines.
Since the 1990s, ERCOT has steadily grown in power as the state deregulated its utilities. As electricity became more market driven, ERCOT was made into a general overseer of the now private sector utilities. They answer to the Public Utility Commission of Texas and the Texas Legislature.
The Council
Who makes up this council? Currently, fifteen people sit on the board of directors. New members are nominated by the ERCOT Nominating Committee. The position is "paid a salary comparable to what other Independent System Operators (ISO"s) across the nation pay their independent board members." Members are drawn from various industry and consumer segments.
Recently, the make-up of the board has come under heavy fire. A third of the members do not even live in Texas, including Chairwoman Sally Talberg, a former state utility regulator who lives in Michigan according to her ERCOT online biography. Vice Chairman Peter Cramton is an economics professor at University of Cologne in Germany and at the University of Maryland who lives in Del Mar, California according to his LinkedIn profile. Three other members are listed on various sits as living in Canada, Illinois, and Maine.
The Decisions
As demand for more power to heat homes in Texas dramatically rose, ERCOT made the decision to institute rolling blackouts to preserve the state's power grid.
"The fundamental decision that was made in the middle of the night, at 1 a.m. Monday, to have the outages imposed was a wise decision by the operators we have here," ERCOT President & CEO Bill Magness said during a midday virtual briefing with the media. The move was designed to avoid a catastrophic blackout that would last indefinitely.
However, many Texans would hesitate to call what happened a rolling blackout. Some were without power at all for more than 48 hours, leaving their homes dark and cold in the middle of a hard freeze. Disabled Texans dependent on oxygen were hoarding small portable supplies, and at least two died of carbon monoxide poisoning from trying to heat their homes with gas stoves.
Governor Greg Abbott has called for an investigation into the ERCOT decision as well as the resignation of their leadership. As the finger-pointing mounts, ERCOT is a large target, but there is plenty of blame to go around. Texas' decision to go it alone in the nation prevented power from being shipped across state lines to help. Generators also failed to winterize their equipment after NERC inspected them during a previous freeze and let them know the grid was vulnerable. All power systems, from oil and gas to wind to nuclear, failed to some extent and left the grid underserved.
Perhaps an investigation will show that ERCOT acted wrongly when it cut the power to preserve necessary buildings like hospitals. It's likely that some mistakes were definitely made, such as leaving the downtown Houston skyline filled with empty office building ablaze with light on Monday evening as millions of homes went without. Maybe this catastrophe will make the state think again about going it alone in the nation.