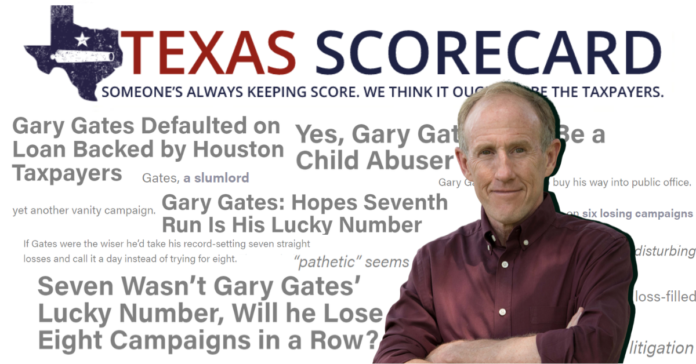 It's not often in Texas that advocacy groups as far to the left as Swing Left and as far to the right as Empower Texans agree on much. In the case of Republican front runner in the HD-28 special election, several groups have criticisms.
On January 28, Democrat Eliz Markowitz and Republican Gary Gates will face off in a runoff special election for Texas House District 28 in Fort Bend County.

Although the seat has long been considered a GOP stronghold, rapid diversification in the Fort Bend area in conjunction with a heavily criticized Republican candidate is causing many to believe the seat will be competitive in 2020.

In the special election for House District 28, Republicans appeared undecided, splitting their votes between 6 candidates. Ultimately, Gary Gates received the majority of Republican votes with 28 percent. Overall, Republican candidates amassed 61 percent of the votes cast.

In the general Markowitz outraised and Gates outspent.

Democratic candidate Eliz Markowitz outraised all six of the Republican candidates and Gates outspent all of his Republican opponents.

With $555,000 in expenses, Gates outspent all Republican opponents in the general election.

After running in seven previous elections, Gates has seen his fair share of criticism in the press due to his unsavory personal history. However, it is not only more progressive institutions that seem to have a problem with Gates.

Empower Texans, a nonprofit organization focused on fiscal conservatism by supporting lower taxes and restrained government spending, has also criticized the Republican candidate and argued he is bad for Republicans and conservatism.

Within the Empower Texans umbrella, conservative news website Texas Scorecard has released several articles criticizing Gates, who they labeled the "Houston-area slumlord," and raised concerns about multiple charges of child abuse.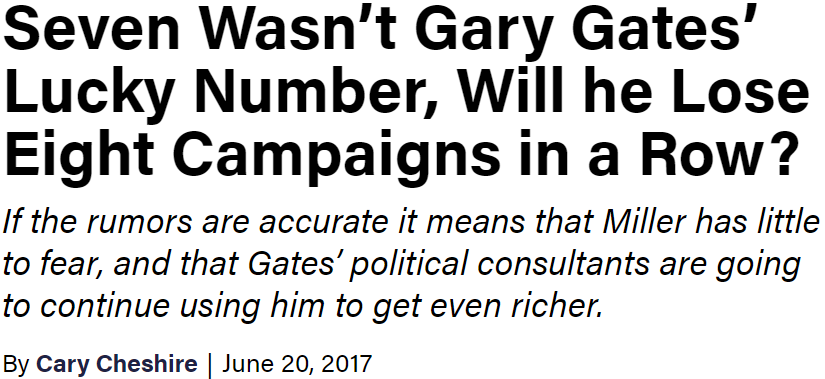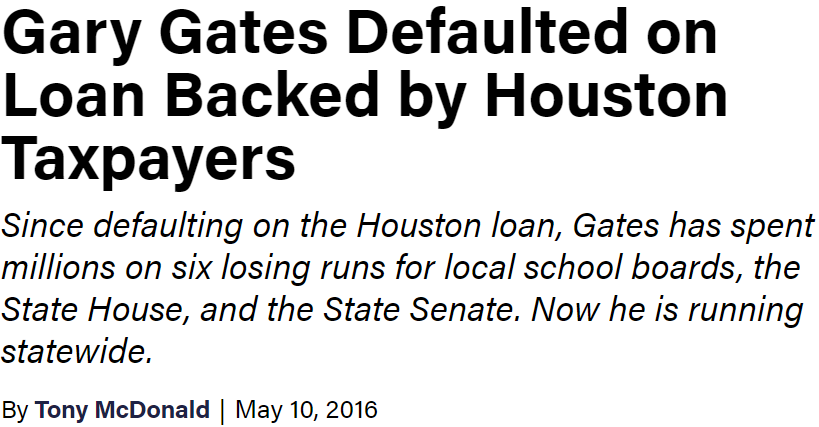 Non partisan organizations including, Texas Parent PAC, Texans for Public Education, Texas State Teacher Association and local unions, have endorsed Markowitz as their preferred candidate.