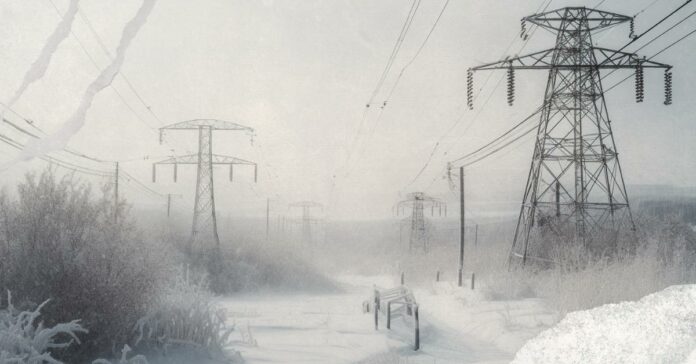 With winter on the horizon, a pressing concern lingers: Is the Texas grid prepared to weather the season ahead? A recent commentary in Forbes magazine raises alarms, suggesting that despite enduring a grueling summer, "the Texas grid is tired," casting shadows of doubt over its readiness for the impending winter challenges.

Rudy Garza, the President and CEO of CPS Energy in San Antonio, echoed concerns about Texas' power grid readiness.

"What we've seen here in Texas is the winter peak rivals a summer peak these days in those moments where it gets really, really cold across the entire system," he said during a panel hosted this week by the United States Energy Association.

One of the pressing issues Garza raised was the state's response to the natural gas supply disruptions experienced during the devastating winter storm in 2021. Uri was bad across the nation, but it devastated Texas. Millions of Texans endured prolonged power outages, and tragically, over 240 lives were lost. One Austin woman, Connie Mae Richey, died from sepsis after the urine in her catheter froze.

Garza expressed his belief that Texas has not yet adequately addressed the vulnerabilities in its energy infrastructure that led to this crisis.

"I believe it's still a risk," said Garza.

Meanwhile, Rob Allerman, senior director of power analytics at Enverus, an energy-dedicated software platform, pointed to reforms forced by the Texas legislature in the wake of Uri as a reason for some level of optimism.

Allerman told Forbes that a crucial element in ensuring the reliability of Texas' power grid lies in the weatherization of power plants and natural gas infrastructure."ERCOT says they're going out and investigating and tracking that. So, I'm taking their word for it," he says.

In addition, Texas regulators have introduced new requirements that designate natural gas delivery infrastructure critical. This designation should help prevent a recurrence of disruptions, promising a more dependable supply of natural gas to power plants in the future.

Gov. Greg Abbott has said improvements since 2021 have stabilized the grid. However, skepticism remains since lawmakers only passed bills aimed at luring developers to generate more "on-demand" electricity but have no legislation that extends to renewable sources.

Garza believes using natural gas and renewables such as solar power together is not an either-or scenario.
"The transition that's happening is happening, and it's going to happen whether you like it or not," he said. "So operators across the system are going to have to learn how to make it all work together."

Before summer could take a toll on the grid, regulators issued warnings in May that demand could surpass supply during scorching summer days. Despite the challenges the grid was facing, back in June Gov. Abbott vetoed a bill aimed at enhancing energy efficiency in new construction, prioritizing property tax reductions over energy conservation.

Dr. Tom Overbye, a power grid expert, told AP News, that he anticipates that these ongoing grid issues will prompt a push for increased power generation, particularly from natural gas sources, and an expansion of storage capacity. The objective is clear: Texas must address its electricity needs to avoid recurring power shortages.
"I think people are going to look at this and say, 'We can't have Texas continually saying we don't have enough electricity,'" Overbye said.