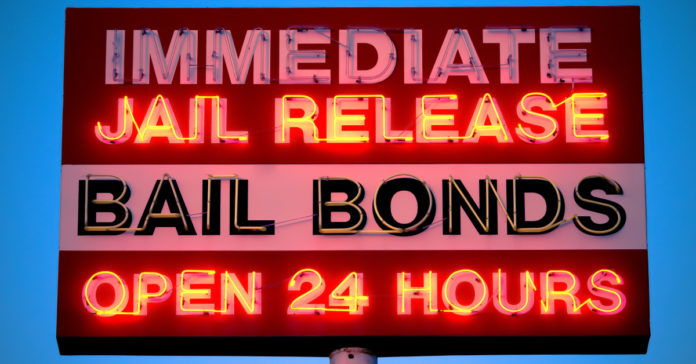 Harris County officials have reached a historic agreement in a federal lawsuit over the county's bail practices, which were deemed unconstitutional. The settlement, ending years-long negotiations, will adopt the judge's findings to reform a system that has kept poor defendants behind bars.

U.S. District Judge Lee H. Rosenthal paved the way with her 2017 ruling, deeming the Harris County bail system unconstitutional and a violation of equal protection and due process rights under the U.S. Constitution. Rosenthal called the system a "wealth-based detention" that only allows people who can afford bail to await trial at home.

Chief Justice Nathan Hect also warned against Harris County bail practices in 2017. Hect criticized the system for forcing defendants unable to meet bail requirements to remain in jail until trial, even if they are not a flight risk and pose no threat to the community.

The settlement, estimated to cost up to $97 million, will adopt a policy that automatically qualifies 85 percent of low-level defendants for no-cash pretrial release. The county will also provide poor defendants with resources and social services to assist in getting them to court. One service will be a text message system that sends reminders and court hours to defendants.

Cash bail is a security payment defendants make to the court in exchange for their temporary release prior to trial. Judges set the bail amount for defendants based on a variety of factors. The purpose of bail is to ensure defendants appear at their court hearings.

Recently, criminal justice reform advocates and civil rights lawyers have focused on eliminating the cash bail system. Many counties and states are now releasing defendants using a risk-assessment tool. Under the agreement, Harris County will implement a risk tool that will measure the likelihood of the defendant committing another crime or skipping court if released from jail prior to their trial.

Harris County's lawsuit is only one of a wave of litigation across Texas aimed at reforming the cash bail system. Dallas County and Galveston County have taken cues from Harris County and have filed their own lawsuits regarding bail practices. Harris County officials are hoping their landmark settlement will influence other ongoing bail lawsuits in Texas.

This settlement is a momentous step in correcting a pretrial system that discriminates against poor low-level defendants. In 2018, more than 46,000 people in Harris County were arrested on misdemeanor charges. The lawsuit was initially filed in 2016 by plaintiffs arrested for low-level crimes, such as shoplifting or driving with an invalid license. These defendants were jailed for days, despite being unlikely to avoid court and posing no danger to society, solely because they could not afford to pay bail. Similar defendants and higher-risk defendants who could pay their bail were allowed to walk free.

Poor defendants that get stuck in jail, even if their innocence is ultimately proven, often lose their jobs and their homes, which can make them more likely to commit another crime.

Case Commissioner Rodney Ellis said Harris County's bail practices lawsuit was "as big as Brown v. Board of Education." The proposal was approved on a 3-2 party-line vote.

Bail reform advocate and County Judge Lina Hidalgo said, "It's an incredibly significant day to make a decision on one of the key civil rights issues of our time."