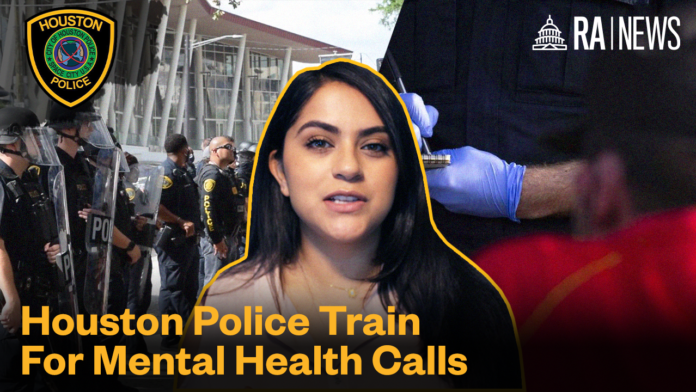 Following the death of George Floyd and the corresponding protests about police brutality, there has been a push across the nation, including here in Texas, to defund the police.
In Houston, criminal justice reform advocates appealed to the City Council to put more money into social services instead of police operations. Instead, council members upped the Houston Police Department budget by almost a million dollars.
Some of those additional funds will go toward little-known programs in HPD's mental health division like the Crisis Intervention Response Team, HPD Lieutenant Patrick Plourde told Reform Austin.
"The CIRT has been around since 2008, and it has been recognized by the Council of State Government from the Department of Justice as one of 10 designated regional training sites for mental health," said Plourde. "Law enforcement around the country come to learn about the methods and training about our programs."
Officers working in the CIRT unit are paired with mental health clinicians from the Harris Center for Mental Health and Intellectual and Developmental Disabilities.
According to the Houston Crisis Intervention Team website, there are 12 full-time units that respond exclusively to mental health calls.
"We identify the call as mental health-related through extensive questions to the caller," said Plourde. "They flag the call as a disturbance or a CIT (crisis intervention training), and a CIRT unit will be notified to respond to the call."
Plourde said that having the master's-level clinician on site helps to de-escalate the subject and avoid arrests.
"The goal is to divert people with mental illness from the criminal justice system," said Plourde. "Historically there have been no other means of addressing this other than taking them to jail for their mental health."
After the clinician and police officer on site evaluate the subject, they collaborate on deciding the next steps in handling the situation safely, Plourde said.
"In Texas, under the mental health code, the peace officer has the authority to take them into custody if they are a danger to others," said Plourde.
If the subject is not a threat, they are guided toward appropriate assistance options, Plourde said.
"The clinician can get them hooked up with the Harris Center service [Harris Center for Mental Health], make recommendations to local clinics, guidance how to treat on-going issues, and provide a lot of valuable resources," said Plourde.

CIRT calls rarely end with an arrest. Of the 5,519 mental health calls handled by CIRT last year, 29 people were arrested, according to the Houston Police Department's Mental Health Division. And 2,174 people — from nearly 40 percent of the calls — were involuntarily taken for psychiatric treatment because of the severity of their illness. Among those, 182 people were suspected of criminal activity but diverted from the jail. Many calls result in police filing a report without any action, according to numbers in a recent Houston Chronicle profile of the CIRT unit.