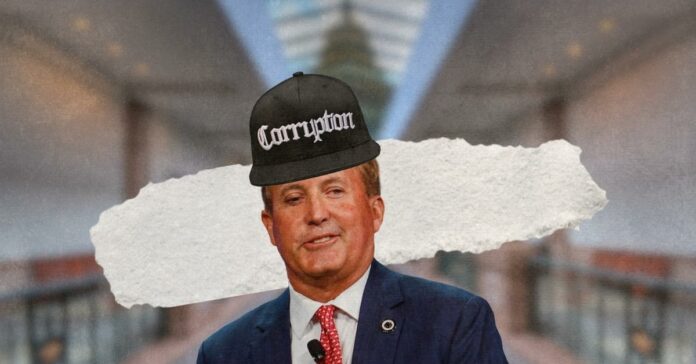 Former whistleblowers who once worked under Texas Attorney General Ken Paxton are determined to continue their fight for accountability.

On Monday at a news conference, Blake Brickman and Mark Penley, both conservative Republicans, spoke out and filed a motion with the Texas Supreme Court to reopen their case against Paxton.

"We are not going away," said Blake Brickman, who served as deputy attorney general for policy and strategy under Paxton. "For us this case has always been about more than money. It's about truth. It's about justice."
This comes after Paxton's recent acquittal on 16 impeachment articles in a Republican-dominated Texas Senate.
The whistleblowers had initially approached the FBI in late September 2020 after observing alleged misconduct. The charges against Paxton included allegations of abusing his office to aid Nate Paul, a real estate developer and campaign contributor facing federal financial crime indictments, as well as conspiracy, bribery, and unfitness for office. There are also allegations regarding home renovations paid for by Paul and Paxton's use of an Uber account for personal matters.

Brickham blasted Patrick's acceptance of a $3 million donation from Paxton supporters ahead of the trial and his post-verdict remarks attacking the House. And when referring to the House Impeachment managers, Penley and Brickham praised them for presenting ample evidence of Paxton's unfitness for office and thanked the 14 senators, "for not wilting under political pressure and enabling Ken Paxton's lawlessness," as reported by The Texas Tribune.

If the case returns to the district court, the whistleblowers plan to depose Paxton's wife, State Senator Angela Paxton, and call Paxton, Paul, and others to testify or plead the Fifth Amendment. The fate of the $3.3 million settlement remains uncertain.
The whistleblowers hope the Texas Supreme Court will reject Paxton's argument that he is exempt from the state's whistleblower act as an elected official. They emphasized the ongoing FBI investigation into Paxton's conduct, which began while President Trump was in office.
"When does Ken Paxton go under oath," said Penley, Paxton's one-time handpicked deputy attorney general for criminal justice. "He's out doing radio talk shows and going to friendly venues where he won't be pressed on the evidence."