Inside the special elections: where the candidates stand on education

In HD-28, only two of the seven candidates have articulated plans for education funding or reform. Democrat Eliz Markowitz has laid out the most comprehensive vision for Texas' schools.

Markowitz — who holds a Ph.D. in education, two master's degrees in science and a bachelor's degree in computer science — has come out strongly against high-stakes tests like the STAAR test.

Markowitz — who currently works at the Princeton Review as a teacher, corporate trainer, content developer, and author — supports replacing the STAAR test with alternative performance measures "that address the strengths and weaknesses of students, educators, and institutions."

She also believes that educational institutions should be held accountable for student progress and meet established standards of educational excellence.

Markowitz has opposed "home rule" and "innovation" statutes, which allow schools to lower standards and "simply push students through the system."

She also believes that a school voucher or tax credit system shouldn't harm the public school system and that public charter schools need to be held to the same standard as traditional schools.

Markowitz also supports an expansion of vocational education. On her campaign website, she states that vocational training can "reduce the number of students who dropout of high school and benefit at-risk students."

Markowitz also believes in increasing pay and providing quality, affordable healthcare, and retirement options for Texas teachers.

The Republican with the most developed education platform is Tricia Krenek, a former Fulshear city councilwoman and mayor pro tem. Krenek believes in local control of public schools and "making sure education dollars are steered toward the classroom and not bureaucrats."

Krenek wants to reform the education funding system to increase the state's share while also reducing 'Robin Hood' recapture payments. Like Markowitz, Krenek believes in reducing the reliance on standardized tests.

Krenek also has a statement regarding teacher pay. She believes in prioritizing state funding for additional across-the-board teacher pay raises.

The only other Republican candidate with an extensive education position is Gary Hale. Hale is a nonresident fellow at the Baker Institute. He previously served as chief of intelligence for the DEA's Houston field office.

Hale doesn't an education tab on his website, per se, but he does have a school safety section.

Instead of discussing early intervention mental health strategies or increasing security, Hale advocates for the return of corporal punishment in schools.

He adds that he believes in disciplining "children in order to make them respectful and meaningful contributors to society."

"I believe that social inadequacies are to (sic) cause of bullying, school shootings, and other cultural failings that we are experiencing as a society today," Hale states on his website.

While both Gary Gates and Anna Allred espouse belief in education, neither of them have complex stances on the subject.

Allred, an anesthesiologist, wants to build academic and technical programs to "ensure our workforce is prepared for the changing job market to land the good, high-paying jobs we need."

Gates, who owns multiple low-income apartment complexes, has two aphorisms that define his stance on education: enhance school safety and support our schools.

He doesn't elaborate on how he would do either of those things, nor does he explain what they mean.

Sarah Laningham, who is also running as a Republican in the HD-28 special election, doesn't mention education on her campaign website. The final Republican candidate, Clinton D. Purnell, does not even have a campaign website.

Despite the fact that education is widely considered one of the most important issues in Texas, a majority of HD-28's candidates seem to have given very little thought to the matter.

The Republican candidates' lackluster approach to education funding is in keeping with the tradition of John Zerwas, HD-28's previous representative.

Zerwas, who represented the district for more than a decade, voted for the most substantial cuts to Texas education public schools ever faced — $5 billion in 2011. Zerwas did vote to restore most of the funding that was eliminated.

This shifting sense of responsibility for the state's public school system left Zerwas with a rating of "neutral" by Texans for Public Education, a non-partisan, non-profit that monitors legislators' votes on education matters.

Facebook
Twitter
LinkedIn
Related News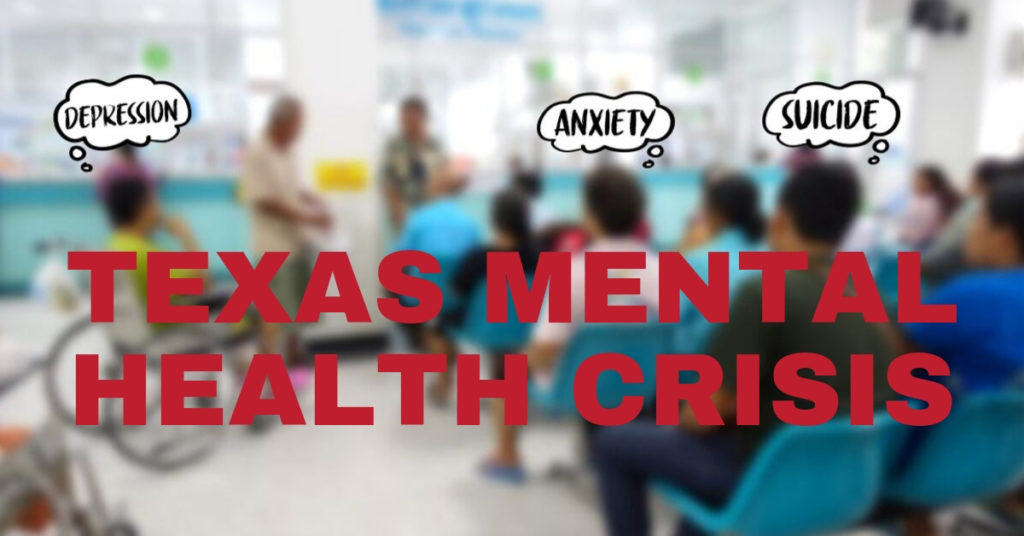 By ALEX WUKMAN North Texas is in the throes of a "behavioral health crisis," according to local health care professionals. Since December 2017, the closure of several behavioral health facilities
Read More

Houston Metro has a $3.5 billion bond on the November ballot to greatly expand the region's public transportation system. Michael Stravato for The Texas Tribune BY CHASE KARACOSTAS Texans love to
Read More

John Harwood moderates "El Paso and Dayton" panel with guests El Paso Mayor Dee Margo and Dayton, Ohio Mayor Nan Whaley at The Texas Tribune Festival on Friday, Sept. 27,
Read More