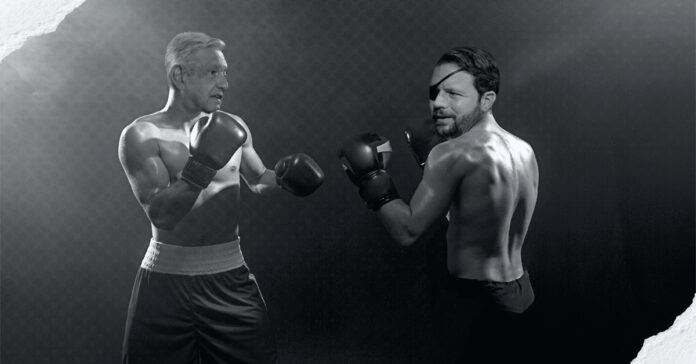 Following a tragic incident involving the Mexican cartel that resulted in the death of two Americans from South Carolina, U.S. Representative Dan Crenshaw, R-Houston, spoke out against Mexican President Andres Manuel Lopez Obrador's "Hugs not Bullets" policy against the cartel. 

A group of four friends from South Carolina traveled to Mexico on Tuesday for a medical procedure, but their plans took a horrifying turn when they were abducted after their minivan came under gunfire in what appears to have been a cartel shootout. Tragically, Mexican authorities later confirmed that two of the U.S. citizens were killed, and their bodies were discovered in a remote area of Matamoros. The other two individuals sustained injuries and were transported to a hospital in Brownsville, Texas.

The kidnapping intensified calls from Republican lawmakers in Washington to take a tougher line on organized crime. On Wednesday, Crenshaw released a message in Spanish on Twitter asking Lopez Obrador why he criticized the proposal the congressman introduced in January authorizing military force targeting drug cartels in Mexico.
"My questions to you are the following: why do you reject the help from the United States? Why do you protect the cartels? They are your enemy and the United States is your friend," said Crenshaw in his video message.
"I am calling on the President of Mexico and the President of the United States to move forward with a plan to fight the cartels together."
Crenshaw's bill, "The Authorization for Use of Military Force act," would put the U.S. at war with Mexican cartels by authorizing the use of military force.
"If passed, it would allow the President to use military force against cartels based on their fentanyl trafficking, production and distribution; their use of force against U.S. law enforcement and/or military, law enforcement and/or military of a neighboring country and/or to gain control of territory to use for their criminal enterprise," according to a statement released by Crenshaw.

On Thursday, Lopez Obrador dismissed Crenshaw's calls for military action in Mexico, describing the proposals as threats to Mexican sovereignty.
"We are not going to permit any foreign government to intervene in our territory, much less that a government's armed forces intervene," Lopez Obrador said during his regular news conference, adding that in addition to being irresponsible, it is an offense to the people of Mexico, "who do not take orders from anyone."
In response to Lopez Obrador campaign against him, Crenshaw responded to "bring it on. Lol."
More recently, Governor Greg Abbott also backed Crenshaw by tweeting: "It's past time for Biden to step up and call these cartels what they are: terrorists."