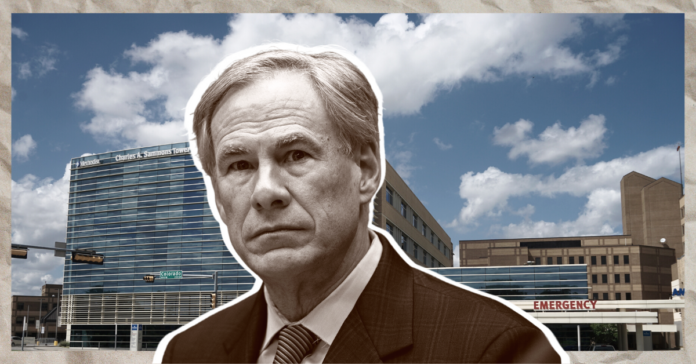 Rep. Rafael Anchía, a Dallas Democrat, will ask a state auditor to launch a full investigation into the Board of Pardons and Parole for allowing Nestor Oswaldo Hernandez to be allowed out on parole. Hernandez not only assaulted his girlfriend in a Dallas area hospital to give birth to his child, but also committed cold-blooded double homicide.
Jacqueline Pokuaa, a 45-year-old social worker, and Katie Annette Flowers, a 63-year-old nurse, were shot by him while they tried to protect the patient, according to police and hospital officials at Methodist Dallas Medical Center.
Hernandez was booked Wednesday after he was shot in the leg while being taken into custody.
"It's just a failure from top to bottom of the system," Anchía said. "It's not like this guy was a model citizen."
Anchia wants answers as to how Hernandez, who twice violated parole, was granted parole by the board, rather than having it revoked. Had they done so, he would have been in prison until September 2023.
"We are going to get the state auditor involved…that is an independent entity and engaging in legislative oversight. This cannot happen again," said Anchia.
The Dallas Bureau of Alcohol, Tobacco, Firearms and Explosives is already investigating how Hernandez was able to obtain a firearm since he was both a felon and a parolee.
A spokeswoman for the state parole board, Andrea Hardy, declined to comment on Anchía calling for an investigation but said it is "not unusual for offenders with aggravated offenses" to have electronic monitoring, according to the Dallas Morning News.
Gov. Greg Abbott, who is running for a third term as governor, is in charge of appointing the members of the parole board. Neither his campaign nor the state auditor's office responded to requests for comment Wednesday.
WFAA, a Dallas area ABC affiliate, has repeatedly asked Abbott for comment, but so far he has remained silent.
His challenger, Beto O'Rourke, addressed the shooting at a campaign event Tuesday night, saying "I want to make sure that they stay behind bars, that we prioritize public safety, protect our families, especially our kids, those caregivers that we lost in DFW area and that we do better by and for one another."
Tori Larned, a spokeswoman for O'Rourke, said there is no excuse for Abbott's appointees on the state parole board to have granted Hernandez parole.
Hernandez had served prison sentences after pleading guilty to multiple robberies, one in 2011 robbery and the other in 2015, in which the victims were beaten. In the 2015 case, Hernandez pleaded guilty to aggravated robbery, a first-degree felony in Texas, and was sentenced to eight years in prison.
But in December 2020, he was paroled by the Texas Board of Pardons and Parole. One of the conditions was that he be under electronic monitoring. And twice this year, according to Dallas police, he was arrested and jailed for cutting off his ankle monitor, but the state's parole board approved his release after 100 days anyway.
Just last month, the same board, hand-picked by Abbott, declined a request that George Floyd be posthumously pardoned for a 2004 drug arrest.
That arrest was made by a now-indicted ex-Houston police officer Gerald Goines, who is now facing two counts of felony murder for the deadly 2019 drug raid.
Goines alleged that the suspects, Dennis Tuttle, 59, and his wife, Rhogena Nicholas, 58, were drug traffickers. The raid he initiated resulted in the shooting death of the two in their Houston area residence.
"We supported George Floyd's pardon because we do not have confidence in the integrity of his conviction. We support clemency because it is appropriate," said Harris County District Attorney Kim Ogg.
According to the board's website, they "decide which eligible offenders to release on parole or discretionary mandatory supervision, and under what conditions. The Board uses research-based Parole Guidelines to assess each offender's likelihood for successful parole against the risk to society."
Coincidentally or conveniently, the board does not meet again until after the November election.
To learn more about gun violence in Texas, see the RA News Gun Violence Watch page.