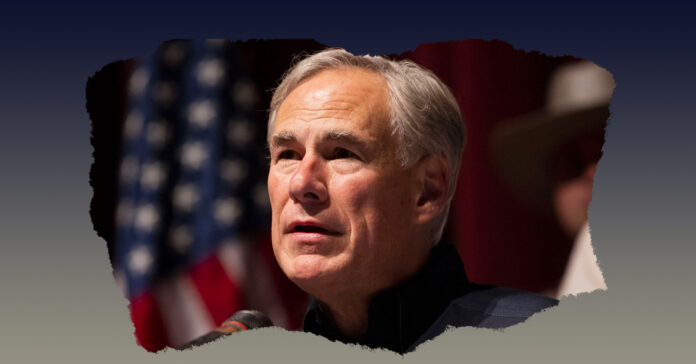 "It could have been worse," was Gov. Greg Abbott's initial statement when addressing the deadliest school shooting in Texas history. So far, the Governor has done nothing to suggest he is inclined to do anything meaningful to avoid further tragedies and is instead lying low till the whole thing blows over.

According to Texas Monthly, years before the Uvalde shooter opened fire killing 19 fourth-graders and 2 teachers at Robb Elementary School, 23 shoppers were killed at a Walmart in El Paso, and before that 10 kids were killed at their school in Santa Fe, near Houston, and before that 26 churchgoers were shot dead in Sutherland Springs, east of San Antonio, and so on.

So, where is Abbott?

Sitting comfortably at his desk, writing a lot of letters about Uvalde, asking multiple state agencies to take care of the problem and improve school safety. Abbott has also tasked the School Safety Center with performing random safety audits of school buildings, called on the Legislature to convene committees to discuss legislative solutions, and directed the Texas Education Agency to create a new school safety and security position. But he hasn't suggested potential solutions that would restrict access to firearms.

Steering clear of a special session for gun reform is not out of character for Abbott, whose most prominent action in the last two years has been to loosen gun restrictions. However, avoiding his usual diet of appearances on conservative news networks and radio talk shows does stray from his usual M.O.

Abbott's adviser told The Dallas Morning News, that after a half-dozen mass shootings on the governor's watch, he's decided he can't for the third time convene roundtables, "It wouldn't come across the same."

According to a new poll from Quinnipiac University, Abbott's lack of interest is being noticed by Texas voters. The poll found that 51% of respondents believe stricter gun laws would decrease the number of mass shootings. Compared to 38% who actually approve of Abbott's handling of gun violence.

"Texans take a hard look at a harrowing series of mass killings and signal it's time to put more teeth into gun laws. Though when it comes to assault weapons, there is a near-even split on whether to outlaw their ownership," polling analyst Tim Malloy said in a press release Wednesday.

As Beto O'Rourke points out in a 78-second video that blasts Abbott on his initial statement misleading Texans on Uvalde's police enforcement's "swift" response: "Abbott failed Texas."