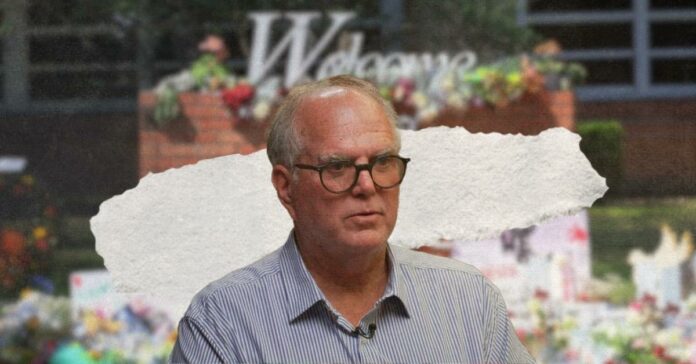 Uvalde Mayor Don McLaughlin has taken a bold stance, accusing Uvalde County District Attorney Christina Mitchell of obstructing the city's investigation into a tragic mass shooting at Robb Elementary School.

This devastating incident, which occurred on May 24, 2022, claimed the lives of 19 students and two teachers, leaving the community deeply shaken.
In a strongly worded open letter, Mayor McLaughlin levels serious allegations at Mitchell, suggesting that she is actively involved in what he terms a "cover-up" surrounding the investigation.

More than a year has passed since Texas' deadliest school shooting, and there is still confusion among investigators, law enforcement leaders, and politicians over how nearly 400 law enforcement officers could have performed so poorly.

On the day of the shooting over an hour passed before authorities were able to breach the classroom and subdue an amateur 18-year-old adversary.
The mishandling of the initial response has been under intense scrutiny by multiple agencies, resulting in some personnel changes within the Uvalde Police Department.
To ensure transparency and impartiality, the city had enlisted the services of a third-party investigator just two months after the shooting. However, Mayor McLaughlin asserts that Mitchell has consistently impeded this investigation, alleging, "D.A. Mitchell has refused to provide the city with all the information Mr. Prado has requested, resulting in the City filing suit against her in her official capacity to obtain the necessary information for Mr. Prado to complete the City's administrative investigation."
Amid these allegations and legal battles, families in Uvalde are left grappling with the pain of their loss and a desperate need for answers.

Brett Cross, who lost his son Uziyah Garcia in the tragedy, expressed the frustration of many, stating to KVUE, "Our children did not deserve what they went through, and we don't deserve to be put through this."
Mayor McLaughlin also raises concerns about Mitchell's office having potential conflicts of interest in the investigation, alluding to her Chief Investigator, Shayne Gilland, being present at Robb School on the day of the shooting. This perceived connection casts doubt on the objectivity of the inquiry into any potential criminal misconduct by law enforcement.

He ends his letter calling on DA Mitchell to resign.

"Christina Mitchell should resign immediately. Since day one, we have called for transparency from every agency that was there that day," McLaughlin continued.

"Local, state, and federal agencies, we are all adults and need to just lay the facts on the table. It's been fifteen months since this tragedy, and I feel the families and our community deserve answers."