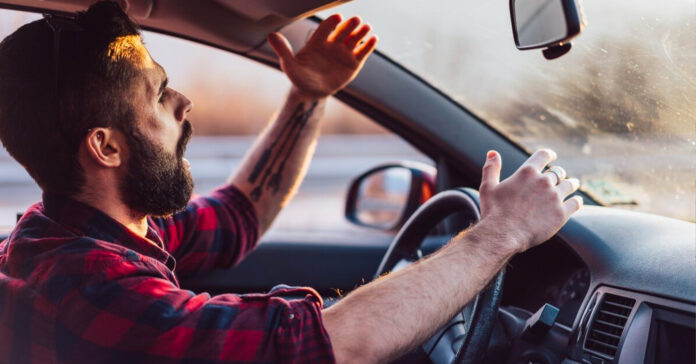 It's rush hour, you're stuck in traffic and just trying to get home. Suddenly, you get cut off, and have an altercation with a neighboring car, but instead of it staying as an angry exchange of words, it escalates. A gun is pulled out and you're shot.

All because you cut someone off in traffic.

From a 16-year-old teenager getting shot in the back of the head, to a seriously injured 9-year-old who was put into a medically induced coma, after also getting shot. All around the country, dozens of road rage killings have taken place in the last months.

However, in Texas, the amount of these pointless murders has risen to daunting numbers.

"In the past, people curse one another, throw up the finger and keep moving," Mayor Sylvester Turner of Houston said in an interview. "Now instead of throwing up the finger, they're pulling out the gun and shooting."

According to the Dallas Police Department, last year 45 people were wounded and 11 killed in road rage events.

In Austin, last year the police recorded 160 episodes of drivers pointing or firing a gun; this year, there have been 15 road rage shootings, with three people struck, as reported by The New York Times.

The gun-control group Everytown for Gun Safety, released a report on the increase in road rage shootings, relying on data from the Gun Violence Archive, a nonprofit that compiles data from government sources and media reports.
The group found that more than 500 people had been injured or killed in reported road rage shootings last year.

Texas accounted for a quarter of the fatal shootings that were documented in the study, with 33 people killed in road rage shootings in the state, up from 18 in 2019.

"The story that it's telling is a definite and really worrying increase in incidents of road rage involving a gun," said Sarah Burd-Sharps, the senior director of research at Everytown for Gun Safety. "Only in this country is someone shot and injured or killed every 17 hours in a road rage incident."

Since 2007, Texas drivers have been allowed to carry firearms without a license in their cars, thanks to a law called the Texas Motorist Protection Act. And the guns used in road rage episodes in Dallas are often legally owned.
"But having a legal firearm, you still have a responsibility for what you do with that," said Detective Christina Smith of the Dallas Police Department who investigates such shootings.
"It is unique to this moment," Mr. Turner said. "I'm a native Houstonian. I'm in my seventh year as mayor. We have just not had it to the point where it has been a noticeable event, except in the last year."