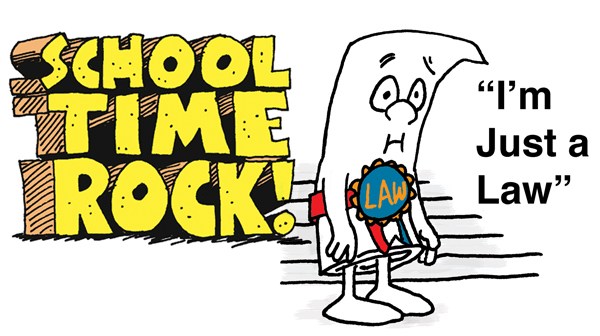 In a state struggling to adequately finance its schools, legislators have passed a measure that threatens to further reduce funding allocated to education.

This November, Texans will vote on a proposed constitutional amendment prohibiting the imposition of an individual income tax. But inconsistencies with language used in the ballot measure could uncover a loophole, allowing businesses to evade taxation.

The problem is centered around the use of the word "individual." The measure amends the Texas Constitution's section on taxation, which uses the term "natural persons" throughout the text, rather than "individual."

Wary of potential legal challenges resulting from the chosen language, Sen. Royce West (D-Dallas) offered an amendment to House Joint Resolution 38 that would have reverted "individual" back to "natural person."

HJR 38 Senate sponsor, Sen. Pat Fallon (R-Prosper), opposed the amendment, insisting during deliberations that a "natural person" and an "individual" are synonymous.

"The legislative intent of HJR 38 is that an 'individual' is just like what it sounds: a single human being," Fallon said. He claimed that 'individual' is "the common meaning of the word that most people understand, and it means the exact same thing as a 'natural person."

Texas' nonpartisan Legislative Budget Board (LBB), a state agency that conducts fiscal evaluations for proposed legislation, seems to disagree. In the analysis of HJR 38, the LBB found that "the term 'individuals' is not defined and could be interpreted to include entities that are currently subject to the state's franchise tax." And because of the loophole that HJR 38 creates, "the joint resolution could result in a significant loss of state franchise tax revenue."

The franchise tax, imposed on entities formed, organized, or doing business in Texas, is a significant source of public school funding. In the 2018-29 budget cycle, the franchise tax brought in over $7 billion in revenue. The Texas comptroller has estimated it will bring in approximately $8 billion in revenue for the 2020-21 budget cycle.

Revenue lost due to HJR 38's corporate tax loophole could be detrimental to public schools already struggling to keep their doors open. In November, voters may not realize that they could be voting away funding for Texas schools.

"'Natural person' would bring clarity to this, and the fact of the matter is, you could get more support for this particular legislation as opposed to leaving this confusion and inviting litigation concerning the definition," West said, advocating for the amendment.

West was not the only Democrat pushing for uniform language.

"Do you know how many times 'natural person' is used in Article 8 of the Texas Constitution?" Sen. Nathan Johnson (D-Dallas) asked Fallon.

"Six times," Johnson said. "The proposed bill changes it once. And so what we're going to be left with is a statute that refers to 'natural persons' in five places and 'individuals' in lieu of 'natural persons' once. And does that concern you that we may be muddling legislative intent?"

So why was Sen. Fallon so opposed to amending the verbiage for the sake of clarity and consistency?

Too much time and too much effort.

"Any change to this bill as it sits right now would absolutely kill it. Because I've talked to the speaker, I've talked to the members of the House," Fallon said. Adopting the amendment would have required an additional round of approval from the Texas House, which could not be guaranteed. To avoid the possibility of killing the bill, Fallon pushed to keep the bill as written, potentially harming education finance in the process.

Texas voters will have the final say in approving or rejecting the constitutional amendment. But it's difficult to say how many will understand the implications of what this amendment could mean for Texas schools.