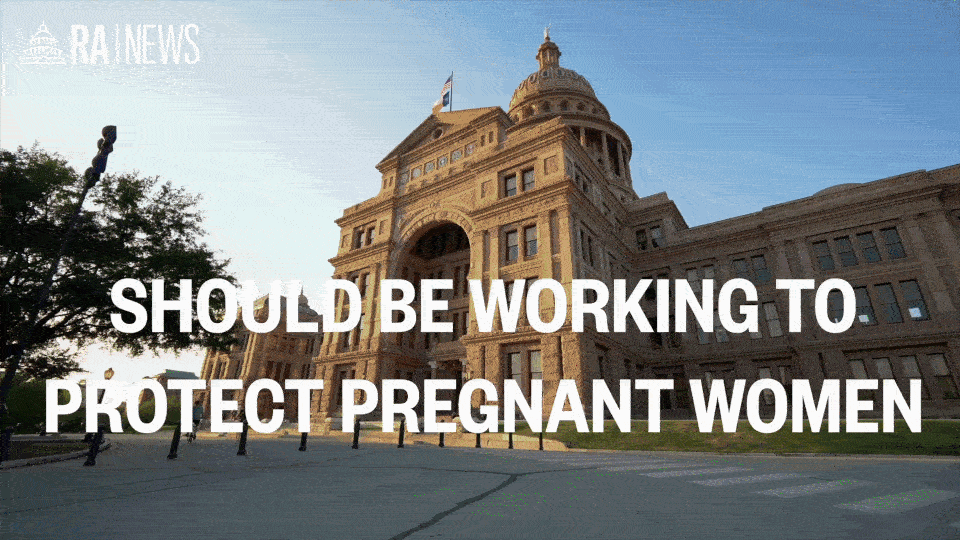 As the saying goes, "everything is bigger in Texas," including the state's uninsured rate. Texas has the infamous distinction of having the highest rate of uninsured people and one of the highest maternal death rates in the country, so in this case, bigger isn't better.
According to the Dallas Morning News, nearly one in six Texans, a little more than 5 million people, had no health care coverage in 2018. This hits especially hard for the one in four Texas women of childbearing age who don't have insurance. Lack of insurance coverage means fewer women seek prenatal care which in turn contributes to Texas' high rates of maternal mortality. The Centers for Disease Control and Prevention reports data shows Texas has an 18.5% maternal mortality rate, one of the highest in the country.
At a time when Texas families are losing their jobs and employer-based health insurance by the millions, our lawmakers should be making it less difficult for our Texas women to access healthcare services, not harder.
Disagreeing with the premise they should be in the business of providing more access, a succession of Texas governors and legislators continue to play politics with public health, including State Representative Matt Krause.
In his six years representing Texas House District 93 in the northeastern communities of Tarrant County, Matt Krause has been a member of this select group of contrarian legislators who consistently vote against the interests of hardworking Texas families and especially Texas women and children.
State lawmakers should be doing everything in their power to protect expectant mothers and reduce maternal mortality. One way legislators could make sure more Texas families have access to healthcare is by accepting Medicaid expansion funds. However, policies coming out of Austin show little urgency on the part of officials to make substantive changes.
There are billions of dollars in federal funding available, and an estimated 1.1 million working Texans would be eligible for coverage and care under Medicaid expansion, yet the Texas Legislature refuses to take advantage.
Krause's complicity in the passing of legislation against women's access to healthcare is prolific. Beginning in the 2013 legislative session, he has voted against women more than he has voted for them. He has repeatedly voted against expanding Medicaid, which not only provides access to Texans and leads to better outcomes for millions of Texas women, it would put billions of dollars in federal funds into Texas coffers to mitigate healthcare budget shortfalls, some of which the Legislature themselves created.
In his first session, Krause voted against an amendment on SB 7, a Medicaid services reform bill, which would ban Texas from expanding Medicaid without the approval of the Legislature.
In the 2017 session, Krause's anti-health voting record continued when he was one of only 18 House members to vote against requiring insurance coverage for a new procedure to detect breast cancer. He also voted to table an amendment which would require Texas to request a waiver to draw down federal dollars for expanding Medicaid. And despite national media coverage of Texas' maternal mortality crisis, he voted against continuing the women's health advisory committee, which was designed to advise the state on women's health issues.
Just last year, Krause voted against expanding Medicaid in Texas again when it was offered as an amendment to the House Budget bill. When given the opportunity to expand postpartum support services to twelve months post-delivery, he voted against the measure. The bill, HB 744, was the number one policy recommendation by the state's own maternal mortality task force to improve healthcare outcomes for Texas mothers, and to prevent more maternal deaths.
The task force also found mental health conditions to be the fifth-leading cause of maternal deaths in Texas with depression being the most identified mental health condition contributing to pregnancy-related deaths. When given the opportunity to expand Medicaid access to mental health services for new mothers, Krause voted against HB 253 and continued his poor healthcare voting record. Supporters of the bill said in committee hearings the bill would "leverage funding for existing services to treat women in need, improving health outcomes for both mothers and children without increasing cost to taxpayers." He also voted against a bill which would have established a transportation managed care program for expectant and new mothers in rural Texas to access quality prenatal programs and labor and delivery services.
Whether it's requiring insurance coverage for cancer screenings, addressing the maternal mortality crisis, or expanding Medicaid coverage in Texas, Matt Krause has voted consistently against the interests of Texas women, and their families.