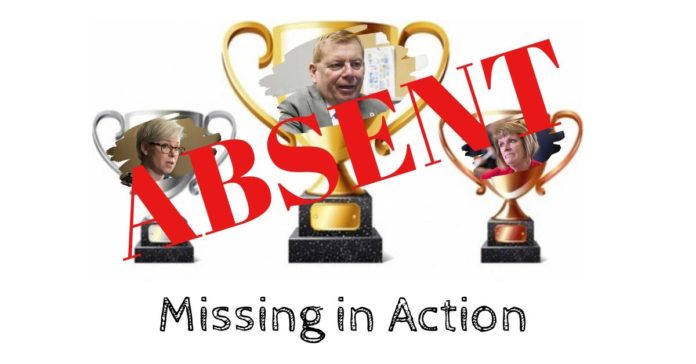 Now that the 86th Texas Legislature has come to a close for the next two years, it's time for a roll call- find out which legislators spent the most time voting for their district's concerns. For starters, Sarah Davis' (R-Houston) constituents might wonder why she had the second most excused absences and was gone for almost a quarter of the entire session.

With issues like property taxes, education and school finance reform, abortion and women's health, and flood infrastructure policies on the line, taxpayers should know how often their representatives aren't in their seats.

The member earning the title for most Absences is freshman member Rep. Leo Pacheco (D-San Antonio) with a total of 428 absent votes. Next up is Rep. Eddie Lucio III (D-Brownsville) of District 38, who was absent for 11% of votes. In third place for most time spent away from their voting buzzer is Rep. Stephanie Klick (R-Fort Worth), who missed 181 votes.

The member with the highest attendance is Rep. John Cyrier (R-Lockhart), missing just 3 votes. Tied for second place in lowest absences are Rep. Andrew Murr (R-Junction), Rep. Mike Lang (R-Granbury), and freshman Rep. Brad Buckley (R-Killeen), each missing just 5 votes. Coming in third place was Rep. Brooks Landgraf (R-Odessa) with 6 absences throughout session.

In the Excused Absence category, members don't need to give a specific reason why they won't be in attendance- they just need to file a motion so the House can vote to excuse them for the day's business. Winning the reputation for Most Excused Absences is Rep. Eric Johnson (D-Dallas), who was excused 62% of the time during votes this past session. In second place is Rep. Sarah Davis (R-Houston), who had excused absences for 625 votes. Lastly, third place for most excused absences was a tie between Representatives Jessica Farrar (D-Houston) and Abel Herrero (D-Robstown), both missing 20% of the votes counted.

In the Least Excused Absences category is Rep. Senfronia Thompson (D-Houston), who had no excused absences along with other members. Representative Joe Moody (D-El Paso) wins second place, with just one excused absence. Finally, Freshman member Rep. Carl Sherman (D-DeSoto) tied for third place with Rep. Tom Oliverson (R-Cypress), both with just two excused absences.