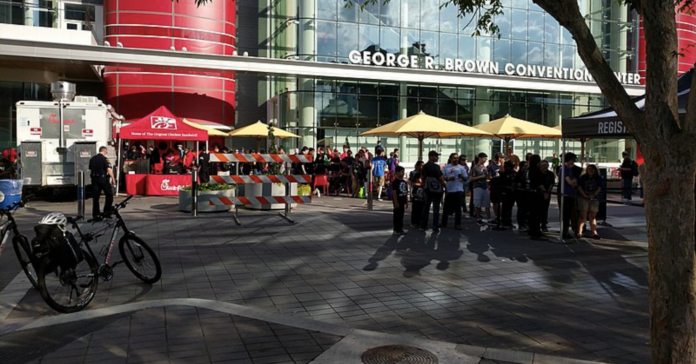 The Texas Supreme Court has tossed out the Republican Party of Texas' request to force Houston to hold the party's in-person state convention at the George R. Brown Convention Center. The state's high court also said no to a similar appeal from ultraconservative Steve Hotze.
The decision from the Republican-dominated court leaves the state GOP scrambling to cobble together alternative plans for its convention slated to begin Thursday. 
"We had hoped that the Supreme Court of Texas would recognize that the issue before it involved constitutionally protected rights flowing from our contract with the Convention Center and confirm that a contract cannot be breached for political purposes," stated Texas GOP Chair James Dickey. "We believe that Mayor Turner used his control of city-owned property to disenfranchise Republicans and attempt to deny them the opportunity to cast their votes for national delegates and electors in-person in Houston."
Last week, Houston Mayor Sylvester Turner and Houston First, which manages the convention center, pulled the plug on the in-person event, citing the risk of increased spread of COVID-19 from having so many people together in one location.
The party has explored moving the convention to another county and had previously indicated it had a backup plan for hosting a virtual meeting, which is what the Democratic Party of Texas did in June.
The convention is necessary to craft the party's state platform and select delegates to the Republican National Convention later this month.
Over the weekend, the DPT called for the recusal of four supreme court justices who are financial sponsors of the state GOP convention.
Justices Nathan Hecht, Brett Busby, Jane Bland and Jeff Boyd, all of whom are up for reelection this year, are financial sponsors of the convention.
"Justices Hecht, Busby, Bland, and Boyd's financial sponsorships would have already put attendees, workers and Houstonians at grave risk," stated DPT chair Gilberton Hinojoa. "Yet, despite the threat of an in-person convention in the biggest coronavirus hot spot in the country, these four Republican justices failed to pull their funding. In doing so, they chose the politicization of their court over public health and safety."
Dickey says the party will have its convention on time this week. A meeting of the executive committee is being scheduled to decide a path forward.