Uncontested: No Choice for Voters in J.M. Lozano's District
In Texas House District 43, incumbent J.M. Lozano (R-Kingsville) is running unopposed. If Lozano secures another win in 2020, likely without a challenger, he will be elected to serve his sixth term.
Lozano defeated Democratic challenger Dee Ann Torres Miller in 2018 by a 22.2 percent margin. Lozano was first elected to serve HD 43 in 2010 as a Democrat. He switched parties and ran as a Republican in 2012 after his district was redrawn, deciding he would have a better chance of winning by portraying a conservative image to his constituents.
American democracy is entrenched in the fundamental principle that citizens are involved in decision-making with the power to elect an individual to represent them. Without a variety of candidates to align with and choose from, citizens lose their power to be heard.
Representative Lozano has a history of controversial legislation. In 2017, Lozano authored a bill that would have denied thousands of Texas veterans and their families the opportunity to further their education. Lozano's district is home to more than 10,000 veterans.
Without a challenger from the opposing side, House District 43 is stuck with J.M. Lozano. Citizens should have a choice and the opportunity to vote for a candidate that aligns with their views. Instead, they have a Representative that will switch parties based on how he can win, not how he can represent his constituents. Diversity in elected officials is imperative when it comes to moderating the legislature and balancing the playing field.
However, it's not too late. The filing deadline for candidates is December 9, 2019.
Facebook
Twitter
LinkedIn
Related News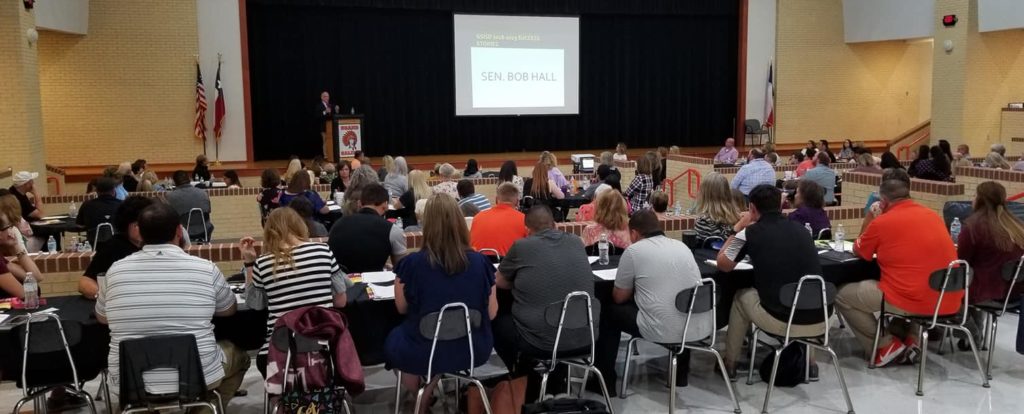 Senator Bob Hall (R-Edgewood) was recently caught in the classic political trap of saying one thing after doing the opposite by education advocates in Texas.  It's not unusual after a
Read More

In the wake of another mass shooting in El Paso, Gov. Greg Abbott announced the formation of a domestic terrorism task force on Wednesday charged with analyzing and providing advice
Read More

BY CASSANDRA POLLOCK State Rep. Dustin Burrows of Lubbock has resigned as chair of the Texas House GOP Caucus, according to two people familiar with the matter. Burrows' departure comes
Read More