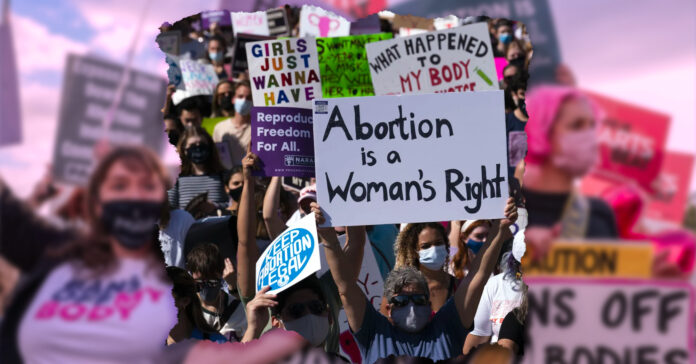 A leaked draft indicating the Court's intentions to overturn Roe v. Wade, has state lawmakers pondering what part they are to play in rewriting women's rights.

The penalties vary widely by state and also can include massive fines or the suspension of a medical license.
Here are some of the already enacted mandatory minimum sentences that would go into effect if Justice Samuel Alito's draft opinion is handed down, according to Politico: 
Texas: According to Lt. Gov. Dan Patrick's statement, Texas' Trigger Bill would go into effect 30 days after the Supreme Court overturns Roe v. Wade. Anyone who performs induces or attempts an abortion where "an unborn child dies as a result of the offense" is guilty of a first-degree felony — punishable by up to life in prison and up to a $10,000 fine.

Alabama: Under the state's pre-Roe ban, anyone who performs an abortion, provides abortion pills or "aids, abets or prescribes for the same," faces up to 12 months in county jail or hard labor and a fine of up to $1,000.

South Carolina: Under state law, you can face two years in prison and receive a $1,000 fine if you end the pregnancy.

Louisiana would classify abortions as homicide, which is punishable in the state by the death penalty or life without the possibility of parole.
Activists, medical groups, and legal experts are worried that such laws and punishments are going to extend beyond abortions, and other reproductive rights are at risk. People could be charged for using drugs during pregnancy, in-vitro fertilization, emergency contraception, or having an intrauterine device implanted.