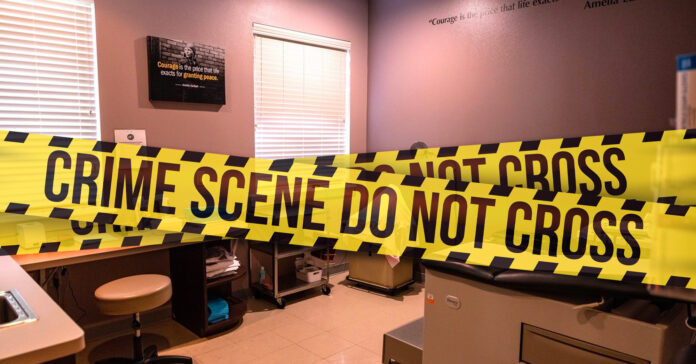 Lately, Texas Republicans have tried to pivot their anti-reproductive choice rhetoric to adoption and child welfare.
"Texas has led the way to protect innocent life in the womb, and we will continue to do so moving forward in the Texas Senate," said Lt. Governor Dan Patrick in a recent statement.
Republican Texas House Speaker Dade Phelan sounded similarly upbeat, saying in a statement that Texas would "rise to the occasion and redouble our commitment to maternal health care in our state."
The implication is that Republicans would have loved to fix the many broken aspects of the foster and adoption system in the state, as well as the many ways in which Texas falls behind in caring for poor children, but that the fight against abortion was so all-consuming that there simply wasn't time. Despite the appearance of benevolence, actions in the state government show that Republicans have little desire to stop finding ways to make reproductive choice a complete witch hunt.
Though the six-week ban on abortion in Texas is widely seen as the most restrictive in the country, at least until Roe v. Wade falls, it could have been much worse. During the Republican primaries, big-money conservative groups like Defend Texas Liberty PAC launched a mail blitz to take down some Republicans. Their primary sin? Backing away from supporting a bill in the legislature that would make getting an abortion a felony. The bill, introduced by State Rep. Tony Tinderholt (R-Arlington), would have made getting an abortion a capital crime worth of the death penalty.
The fact is all abortions might be criminalized immediately if Roe does completely fall. A statute enacted prior to the original Supreme Court decision is already on the books and is one of the trigger laws that would become reality if Roe is overturned. Neither the governor, nor any other major Republican in the Texas government has made any indication that they will seek to stop or amend the statute in a special session.
State Rep. Briscoe Cain (R-Baytown) has already stated in some fundraising emails that he plans to introduce a bill that will allow district attorneys in Texas to prosecute abortions procured in other states if those states' district attorneys refuse to do so. The current law already allows Texas residents to sue those who either get or help procure an abortion after the six-week ban, even if it involves going to another state.
The full political layout in the wake of the leaked Supreme Court opinion showing that Roe will fully fall is still being decided. The Texas legislature will not meet again regularly until next year, meaning that unless the governor calls a special session to address the confusing mix of trigger laws, chaos will reign. There have already been attempts by local police to detain and charge people who get abortions with crimes, even though that is not the law yet.
Our ruling: Texas Republicans continue to push the boundaries of criminal consequences for abortions, and have made no special effort to turn their attention from the practice to improving the health and safety of Texas children.