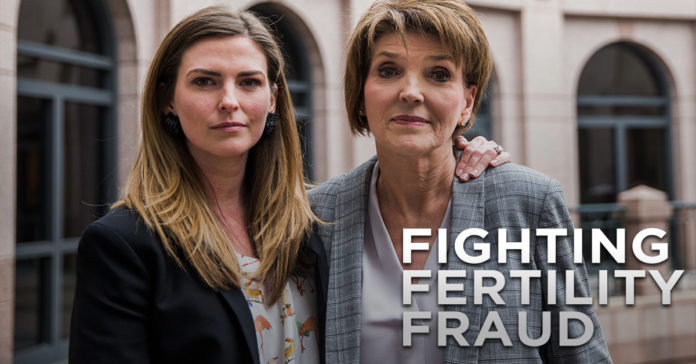 In its most recent session the Texas Legislature voted to delcare fertility fraud a form of sexual assault.

Senate Bill 1259, effective Sept. 1, will make it a felony for a healthcare professional to inseminate a patient with reproductive material from an unauthorized donor. Offenders could receive up to two years in prison and/or a fine of up to $10,000.

Eve Wiley championed the bill. Wiley, a licensed professional counselor from Dallas, recently discovered her biological father was in fact her mother's fertility doctor, rather than a California sperm donor as she had been led to believe.

The doctor, Kim McMorries of Nacogdoches, Texas, decided to mix his sperm with donor sperm during the insemination process.

Wiley's mother, Margo Williams, claims she told McMorries she didn't want a 'local donation.' Although, McMorries alleges she agreed to local donation, he concedes that Williams never agreed to using his sperm.

The idea of the "daddy doctor" has gained national attention recently as states respond to pressure from advocacy groups and lawsuits demanding an end to what has come to be known as "fertility fraud."

The issue of fertility fraud came to a head earlier this year when Indiana legislators began debating Senate Enrolled Act 174, which makes fertility fraud a felony punishable by up to two and a half years in prison.

Fertility fraud became a concern in Indiana after at-home DNA tests revealed that Dr. Donald Cline had fathered more than 50 of his patients' children.

Dove Fox, director of the University of San Diego's Center for Health Law Policy and Bioethics, predicts that cases like Cline's are "just the tip of the iceberg."

In an interview with Stateline, Fox described fertility treatments from 1970-1990 as so unregulated that the effects are shocking.

Although Texas' new law protects women from surreptitious insemination in the future, but anyone who was wrongly impregnated in the past will not be able to seek justice.