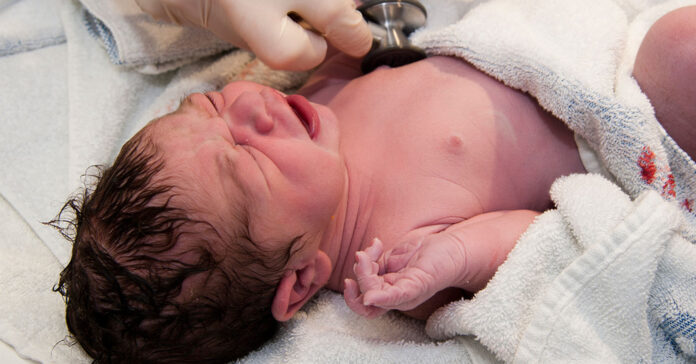 After the Supreme Court overturned Roe v. Wade, Texans are questioning how the Lone Star State – ranked 50th among all U.S states in access to high quality prenatal and maternal care – will look after Texas' post-roe babies.

According to The New York Times, even anti-abortion adherents say their state is woefully unprepared for a likely surge in births among poor women.

The overturning of Roe "creates the sense of urgency that now will create, hopefully, the resources. But unfortunately, there's that gap," said Aubrey Schlackman, founder of Blue Haven Ranch, an anti-abortion nonprofit that provides housing and other assistance for mothers in need.

"We personally weren't ready to handle an influx, and I know so many of the other nonprofits that we work with aren't ready for that, either."

Elizabeth Sepper, a law professor at the University of Texas, who studies religious liberty, health law and equality said there was "no way any institution is prepared to meet the demand"

"Assuming just 10 percent of women aren't able to to secure an abortion, that's a massive rise in fertility."

Texas conservative leadership fighting for resources to help women, children and families is as unprecedented as a post-roe world. On the contrary, they have spent decades narrowing abortion access while cutting social spending and publicly funded health care.

So, it's hard to imagine the Lone Star State as a safe haven for babies and mothers. It is actually one of the most dangerous states in the nation to have a baby.

According to the Centers of Disease Control and Prevention, Texas' maternal mortality rate is one of the worst in the country. The state's infant mortality rate, at more than five deaths per thousand births in 2020, translates into nearly 2,000 infant deaths annually.

Texas is currently one of three states not following Centers for Medicare & Medicaid Services (CMS) recommendations on expanding Medicaid under the Affordable Care Act. The proposal in the Texas House to expand postpartum coverage to 12 months was cut to six months by the State Senate.

According to The New York Times, tens of thousands of children born to low-income parents languish on the waiting list for subsidized child care, and more than a quarter ofhildbearing age are uninsured , the highest rate in the nation.
The lack of comprehensive coverage women get before and after they are pregnant is solely the Texas legislature's fault, which has a grim track record of appropriating funds meant for women's healthcare.

The Times interviewed a 27-year-old mother of three, who was denied an abortion after fleeing domestic violence in Texas last year.

"I love my kids and I feel like I'm a really good mom," said the mother, who asked to be identified by her first initial, T. "But due to this pregnancy, I couldn't provide for them."

She told the Times she had never sought an abortion before. But the prospect of raising four young children on her own, and of giving birth alone, filled T. with desperation. She agonized about the needs of her three children, and about sacrifices. "If I do this, I will make sure they're always good, are always taken care of," she said she recalled thinking.

After months of struggling she found help through Blue Haven Ranch and not through the government.

After giving birth to her fourth child, T. said she had a message for the Texas legislature.

"You don't know what is best for any family, you didn't protect me or my kids. I protect my kids. Only a mom can know what is best for herself and her family. And if you're going to force women to have all of these babies that they are not equipped to have, then you need to provide support for women and their children after the babies are born," T. continued.

"Women, all we really have is our dignity and our voices,'' she said. "And you're taking them away."