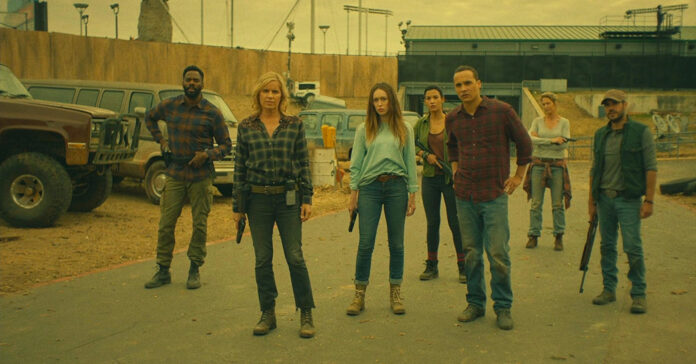 December 17 will be the last day Texas will have zombies roaming their city, and no, this isn't good, on the contrary, it is quite bleak news since we are talking about the zombie smash hit Fear The Walking Dead, and not about actual zombies.
The AMC series had shot its last four seasons in Austin and the surrounding area, for its production of season 8 they are relocating to Savannah, Georgia. It comes as a big surprise for the Texas film and TV community, since the show had been in Austin since 2018 and the producers were reportedly extremely happy with the crew base and facilities, as reported by The Austin Chronicle.
"To say this is a significant loss is an understatement," said Austin Film Commission director Brian Gannon, who noted that the show "created consistent, well-paying jobs for close to five years."
Texas Motion Picture Association executive Director Paul Jensen, who confirmed the show's departure, suspects this issue may be a consequence of underfunding the Texas Moving Image Industry Incentive Program (TMIIIP), the state's rebate program for in-state spending for TV, film, online, and gaming context.
According to The Houston Chronicle, only $50 million was approved by lawmakers in 2020-21 biennium, and that figure shrunk to $45 million for 2022-23, raising Jensen's concerns that Texas will stop being competitive in attracting larger productions

Another concern is that the Texas Film Commission, which administers TMIIIP, is starting to play favorites with applications from areas outside of Austin, discouraging studios with long-term investments in the Texas economy from even applying.
Fear the Walking Dead was a big part of the Texas economy, with a budget that could stretch to $50,000 per hour of production, and a shooting schedule that could run up to nine months. The money went to a lot of local businesses in Austin and injected a lot of economic activity. The Texas film and TV community will miss being a home to the rotting corpses of the walking dead.
"We are so grateful that AMC made Austin home for Fear the Walking Dead and The Son before that. They put our professionals to work, and a substantial amount of money into the local economy, and we hope to see them back in Austin in the future," said Gannon.