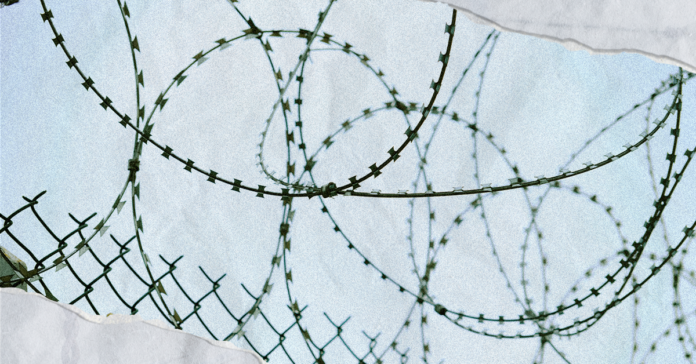 Documents obtained by Hearst Newspapers have shed light on the detrimental consequences of the razor wire barrier erected by the state of Texas along the Rio Grande. The wire obstructs Border Patrol agents from accessing at-risk migrants, including families with infants and unaccompanied children, and exacerbates the peril of drownings.

The Customs and Border Protection (CBP) document, dated June 26 and believed to be from the agency's Eagle Pass Station, raises concerns about the state's deployment of concertina wire, highlighting the lack of a viable alternative route for agents.

The state's deployment of wire along a significant stretch of the Rio Grande near Eagle Pass, an area witnessing a surge in Venezuelan and Cuban migrants over the past year, has impeded Border Patrol agents from reaching asylum-seekers. Some migrants have reported being stranded in the river for hours or even days, exposed to harsh elements with minimal assistance from Texas Department of Public Safety (DPS) officers, as reported by The Houston Chronicle.
The document was dated shortly before the tragic drowning of four migrants, including an infant, in the Rio Grande near Eagle Pass. While it is yet unclear if the wire played a direct role in the drownings, the Texas DPS spokesman stated that state officials discovered the bodies floating along the river on July 1.
Governor Greg Abbott's border security program, Operation Lone Star, has been a source of contention between state and federal officials. Abbott's decision to install a wall of buoys in the river, despite concerns from immigration advocates about further endangering migrants, has escalated tensions.
"The absence of razor wire makes the job of Texas National Guard soldiers and DPS troopers more dangerous and difficult," said Andrew Mahaleris, Abbott's press secretary. "The real problem is that President Biden's open border policies have unleashed chaos on the border that's unsustainable."
Abbott's Operation Lone Star has been deploying razor wire in Eagle Pass since 2021, blaming the Biden administration for not doing more to stop migrants from crossing the border.

During a news conference in May, Abbott said that he's having to add more troops and razor wire because of "the chaos caused by Joe Biden lifting Title 42.""Texas is doing everything possible to stop people from crossing the border," Abbott said.
Meanwhile, the Biden administration has returned to pre-existing immigration policies, which require Border Patrol agents to apprehend migrants on U.S. land rather than immediately turn them away. This shift has altered the Border Patrol's mission to prioritize processing migrants instead of solely preventing their entry.