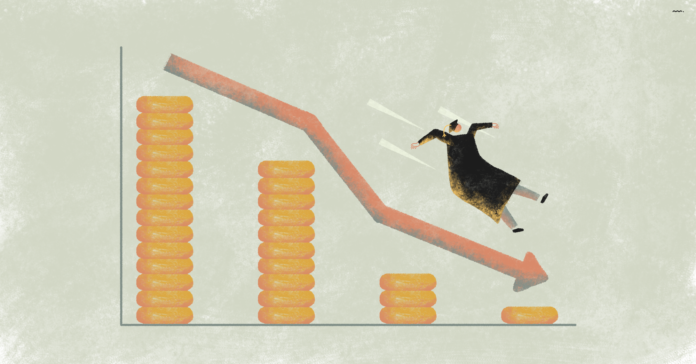 As if the fact that graduations have largely been canceled wasn't enough disappointment, Texans graduating from college are facing one of the worst job markets since the Great Depression.
Georgia Hutto has, by most definitions, highly valued skills that should make her an easy hire. She is graduating from the University of Houston with a bachelor's in economics, a minor in business foundations and a certificate in quantitative economics. People like her will be badly needed as we dig out of the crisis, but she's having a lot of trouble finding work. She had multiple final round interviews for data analyst positions lined up two months ago, but all have come back with the same message: sorry, we're no longer hiring right now. It's the first time she's been unemployed since she was 14 years old.
"All of the worst-case scenarios that I spent four years studying are potentially coming into fruition," she said. "I now appreciate the fact that I have a deep and abiding understanding for how thoroughly tragic things (including the job market) may turn out to be. Specifically, for people who are less fortunate or come from lower incomes … As per usual, the ones already struggling will be hit the hardest."
The Texas job prospects predictions aren't even gloomy anymore. They're downright grim. The Federal Reserve Bank of Dallas has been tracking numbers monthly and just released new data on May 22. Texas jobs declined 69 percent in April, the steepest drop since the Dallas Fed started tracking the data in 1981. They estimate that there will be 11.7 percent fewer jobs by the end of the year, but that prediction comes with a huge asterisk in the form of uncertainty about a second wave of infection. Keith R. Phillips, Dallas Fed assistant vice president and senior economist, offered some hope that we might begin seeing the job market bouncing back somewhat by mid-June, but only if the energy market rallies.
Even jobs that are desperately needed are hard to find. Rowan Mueller is another recent University of Houston graduate. She went the extra step and took advantage of the school's free training program for contact tracers. Gov. Greg Abbott promised to build an army of 4,000 tracers to help track COVID-19 as it sweeps through the state infecting people every day. However, even as places like UH are turning out tracers, it's still up to local governments and health providers to actually hire them. Even someone like Mueller, who is on hold waiting to enter the Peace Corps (which has suspended operations during the pandemic), hasn't been able to find a post.
"No luck so far, but I'm hopeful!" she said.
It's likely that a lot of graduates will be heading back to the service industry to make ends meet while their chosen careers weather the storm. The Texas Workforce Commission lists over 30,000 food and retail service industry positions as currently open on their website. That's only second to the health care sector right now. As millions rely on take-out dinners during social isolation, many storefronts are increasing their workforces.
Some organizations have a rosier outlook for the state. The Austin Chamber of Commerce, for instance, says that the capital is actually doing well despite the pandemic. In April it posted that Austin jobs had grown by 2.5%. Nonetheless, unemployment has also gone up. 
Kwee Lan Teo, vice president, talent development, said that the market can be navigated. The ACC released a webinar for new job seekers in order to help recent grads.
"Central Texas businesses are still hiring, particularly in management, sales, and technology fields," said Teo. "Folks with a bachelor's are slightly better off when you compare unemployment claims. New grads need to work more closely with their respective career centers and counselors within their universities and colleges. Think outside the box and look into industries they normally would not have thought about."
While tips and words of encouragement are certainly better than nothing, the fact remains that the state is in the throes of a severe economic downturn.
Unemployment is rampant. Unlike most states, Texas survived the Great Recession in 2008 fairly well, but this time it looks like we will not be so lucky thanks to the stagnant energy market. With our second largest industry, tourism and travel, also hemorrhaging $400 million a week, the path ahead is rough.
Hutto, with her economic know-how languishing unused at the moment, sympathizes.
"I do not fault any of these companies for any holds or freezes," she said. "I completely understand why this is going on, and if I were in their position, I would be weary as well. Strategic hires are vital right now because of the way the market is going and sometimes [hiring] entry level/just graduated [employees] is not the right move in this economy."