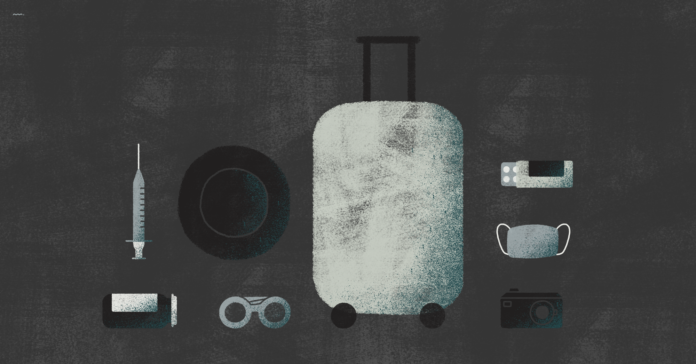 The coronavirus pandemic put a huge dent in the spring break plans of thousands, directly impacting Texas tourism. Worried about the effects of another economic blow if the summer season is canceled, that industry is ready to reopen in spite of rising numbers of new cases indicating the worst is far from over.
The Texas Department of Health has announced an unbroken string of days with a thousand-plus new coronavirus cases per day. On Saturday, Texas had its largest increase so far, with 1,800 new cases. The outbreaks encompass both major metropolitan areas like Harris and Dallas counties, but also less-populated areas around Amarillo where meat-packing plants are seeing wild rates of infection. Yet Gov. Greg Abbott is moving forward with phase two of his plan to reopen the state economy, which includes some entertainment attractions.
South Padre Island is ready for it, said Convention & Visitors Bureau Executive Director Ed Caum. They are avidly welcoming the coming beachgoers, and seeing many rentals.
"If the last three weekends are any reflection of the coming summer season, it's looking pretty strong," he said.
The island took a hard hit in March and April. Caum was forced to lay off staffers and cut nearly $3 million from his budget to make ends meet. Many businesses struggled and some closed. However, they say they are now prepared thanks to their SPI Cares program, which certifies that businesses are complying with recommendations for health and safety through vinyl decals.
"Then you know you've been in a place that has been cleaned," Caum said. "We are asking that people practice social distancing and the use of masks. Obviously, it can't be mandated, but we are recommending it. One of the great things about America is that we can make our own decisions."
Caum also expresses confidence that South Padre Island will not have repeats of what occurred in Galveston earlier this month when 100,000 beachgoers flocked to the sand with few places to eat or go other than the beaches. The swarm made the city of Galveston request help from the state to handle the crowds.
"We have been really fortunate with our rescue and police department and our county partners," says Caum. "People are respecting social distancing. Umbrellas are set at 10 feet apart. When I go down to the beach, I see that 40 to 50 percent of people have masks on."
Caum's eagerness is understandable. Places like South Padre Island rely on tourism to survive. The Texas Travel Alliance estimates that the pandemic and accompanying health restrictions are costing the state between $400 and $430 million a week in lost revenue, including the tax revenue that many of the destination cities require to stay afloat.
"Over a million people in the state have been furloughed or laid off because of the pandemic," said Erika Boyd, vice president of government relations and communications at the Texas Travel Alliance. "A full summer season will make or break businesses for an entire year. If they aren't able to open, they may completely cease to exist."
The economic numbers are sobering. In Texas, one in five hospitality and food workers has had to file for unemployment. Travel and tourism is the second largest business in the state, and since the outbreak, direct spending in that industry has dropped 85 percent. It's not hard to see why the prospect of reopening those locations is appealing even as the numbers of infected and dead continue to climb rather than slow down. 
The Texas Travel Alliance is working with Abbott's Open Texas task force to find ways that the tourism industry can safely operate, though Boyd admits that specific guidance for tourism companies has been lacking. No definitive plan for full reopening has been given to them. Abbott's outline online mostly focuses on avoiding traveling to hotbed states such as New York and New Jersey as well as basic avoidance protocols such as handwashing. It is, however, rather vehemently promoting a vibrant return to travel for pleasure, even in an abbreviated or altered state.
"The businesses in our industries have worked hard behind the scenes to do so safely," says Boyd. "Reservations are being done so that there is a ticketless system, with crowds being controlled. We are trying to make sure our customers and guests and workers are safe. A traveling public has the means to be protected."