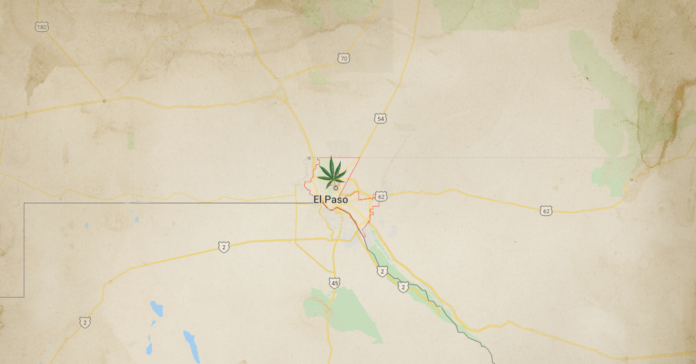 El Paso is the latest big Texas city to change how it handles low-level marijuana cases.
Instead of being arrested for minor marijuana possession, residents in the south Texas border town will now receive a ticket.
El Paso's City Council approved the cite-and-release ordinance on a 7-0 vote with only one abstention last week. The implementation of a cite-and-release program would allow for people with Class A and B marijuana possession misdemeanors to be issued a citation and a request to return for their court date instead of being immediately sent to jail for processing.
Proponents say the measure is intended to reduce the city's jail population of nonviolent offenders.
State Rep. and Texas House Speaker Pro Tem Joe Moody (D- El Paso) had this to say to KVIA about the measure back in November:
"Cite and release is saying we're not changing the sanction; we're just changing the way we bring you into the criminal justice system. So, rather than arresting you for a class A or Class B possession, we're going to cite you and ask you to come to court like you would for a traffic offense and you answer for those crimes later."
According to the text of the El Paso ordinance, "arrests for misdemeanor possession of marijuana result in a significant drain on the police department, requiring countless man hours and tax dollars to arrest, transport and book each alleged offender."
The ordinance further specifies that by "reducing the time officers spend on jail processing procedures, a cite and release program […] is in the best interest of the city of El Paso and its citizens."
El Paso is not Texas' first city to enact marijuana reform at the local level. Despite it being criminalized statewide, Austin's City Council approved a resolution aimed at ending arrests for low-level marijuana possession earlier this year. 
More recently, the city of San Marcos passed an ordinance for a cite and release policy for the prosecution of marijuana misdemeanor cases.
And last year, the Texas Legislature legalized hemp and unintentionally disrupted marijuana prosecution across the state, causing a drop in marijuana prosections by more than half in three major Texas cities.