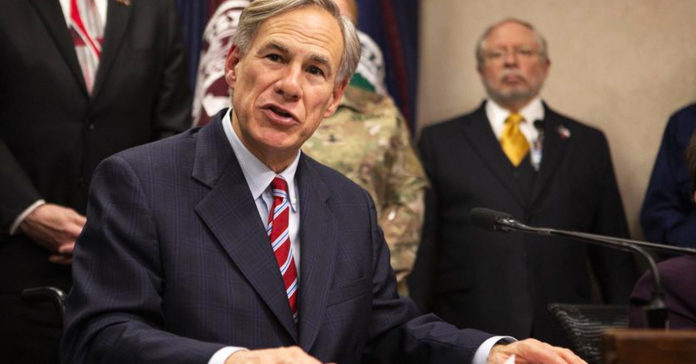 This is a developing story
In a press conference on Tuesday, Gov. Greg Abbott announced sweeping changes to Texas' COVID response policies, rolling back restrictions statewide.
Abbott announced that beginning next Wednesday masks will no longer be required in public and all businesses will be allowed to open at 100% capacity. The governor went on to say, "People and businesses don't need the state to tell them how to operate."
These changes come while Texas still lags behind the rest of the country with only 6.5% of Texans vaccinated and experts saying we need at least 10 more months before reaching herd immunity.
In addition to lifting restrictions, Abbott has also restricted local governments from penalizing individuals for not following orders.
While areas with hospitalizations above 15% may request COVID-19 restrictions, the Executive Order makes clear that there are "no state-imposed COVID-19-related operating limits for any business or other establishment" and that county judges "may not be required to operate at less than 50 percent of total occupancy" and no restrictions for "religious services."
While Texas slowly vaccinates the population, it's important to remember that even after vaccination, experts say masks should still be worn as people can still spread the virus.
Update March 2nd 3pm: Yesterday, CDC Director Rochelle Walensky warned states from lifting mask restrictions. She said, "Please hear me clearly: At this level of cases with variants spreading, we stand to completely lose the hard-earned ground we have gained."
"These variants are a very real threat to our people and to our progress. Now is not the time to relax the critical safeguards that we know could stop the spread of COVID-19 in our communities, not when we are so close," she said.