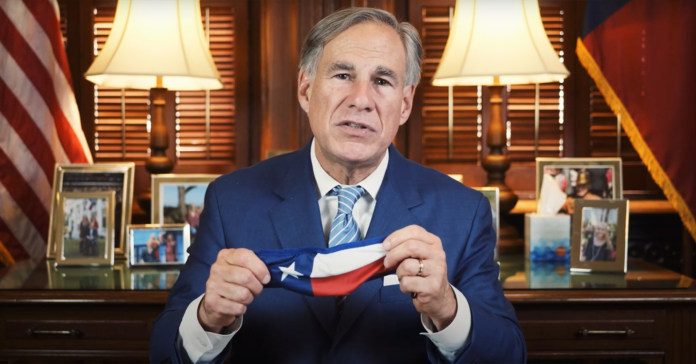 In another move aimed at getting Texas' COVID-19 situation under control, Gov. Greg Abbott Friday issued a new executive order requiring all Texans to wear a face covering over the nose and mouth in public spaces in counties with 20 or more COVID-19 cases.
Abbott also issued a proclamation restricting public gatherings to no more than 10 people. He gave mayors and county judges the authority to make exceptions for outdoor events of more than 10.
"Wearing a face covering in public is proven to be one of the most effective ways we have to slow the spread of COVID-19," said Abbott. "We have the ability to keep businesses open and move our economy forward so that Texans can continue to earn a paycheck, but it requires each of us to do our part to protect one another — and that means wearing a face covering in public spaces."
Abbott said that restricting the size of group gatherings will also aid in corralling the virus.
"If Texans commit to wearing face coverings in public spaces and follow the best health and safety practices, we can both slow the spread of COVID-19 and keep Texas open for business," he said. "I urge all Texans to wear a face covering in public, not just for their own health, but for the health of their families, friends, and for all our fellow Texans."
The governor released a new video message along with his new executive order, encouraging Texans to do their part to mitigate the spread of COVID-19 and keep their communities safe.
Local leaders have been calling on Abbott to issue a statewide mask order for weeks.
Last week, the governor closed all bars and reduced restaurant operations back to 50% capacity.Texas hit a new daily record of almost 9,000 COVID-19 cases Wednesday. Reform Austin has more on how the rising numbers have impacted hospital capacity here.