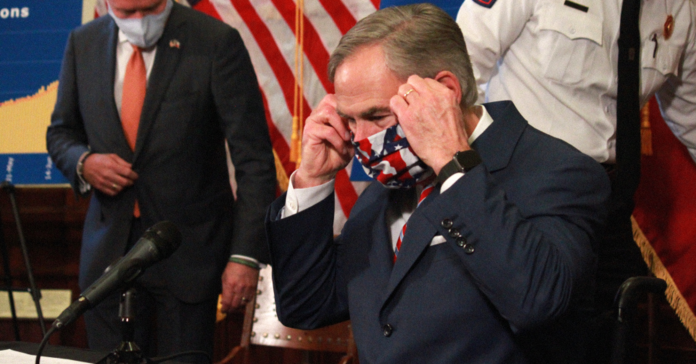 Although he stresses it is the last thing he wants to do, Gov. Greg Abbott is now threatening another shutdown if people don't adhere to his mask order and practice social distancing.
In his latest live media interview Friday with KLBK TV in Lubbock, the governor said things are going to get worse.
"The deaths we are seeing announced today and yesterday — which are now over a hundred — those are people who likely contracted COVID-19 in late May," said Abbott. "Remember this massive spike occurred in the second or third week of June, and that's what led to this massive increase in hospitalizations as well as people going to ICU units. So, actually, the worst is yet to come as we work our way through that massive increase."
Texas' daily case count has hovered around 10,000, an all-time high, for the last three days. On Thursday, the state surpassed 100 deaths for the first time. 
Hospitalizations are also hovering in the 1,000 a day range, and available ICU beds have dropped below 1,000 statewide.
The state's positivity rate, the number of tests that come back positive, is now in excess of 15%.
Thirty to 39-year-olds now comprise the largest number of confirmed cases of any age group, followed by 20 to 29-year-olds.
Abbott said the increases aren't just limited to Texas' big cities. They are occurring across the state.
Abbott said the only way to keep businesses open and for people to continue to have jobs is for everyone to wear masks and social distance. He said the next step would have to be another lockdown.
"If people use face coverings, it will be enough. The only way it would not be enough is if the public does not adopt this practice," he said.