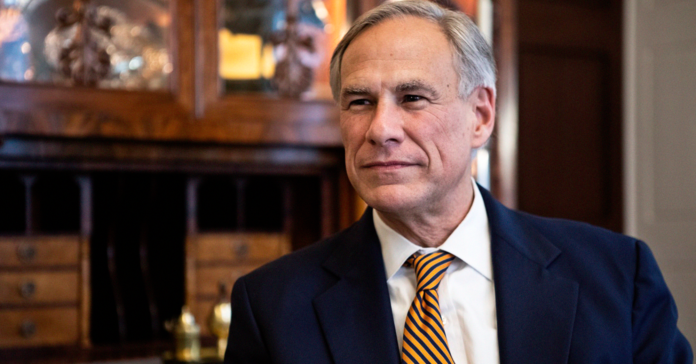 Undaunted by data showing COVID-19 cases and deaths are rising, Gov. Greg Abbott is moving to phase two of his plan to reopen the Texas economy.
"Let's be clear, COVID-19 still exists in Texas," said Abbott at a briefing announcing his next steps. "Our goal is to find ways to coexist with COVID-19 as safely as possible. That includes continuing these safe practices that people have already adopted — maintaining safe distances, wearing a mask, sanitizing your hands. It is a fact that these safe practices, they save lives."
Effective immediately, child care facilities, massage parlors, other beauty services and youth clubs like the Boy Scouts and YMCA may reopen. They join gyms in being allowed to reopen today.
Starting Friday, restaurants may increase capacity from 25% to 50% and bars, bowling alleys, bingo halls and zoos may reopen at 25% capacity.
Some bar owners had been threatening to revolt if they were not allowed to reopen soon. The governor's announcement does include some guidelines for safe operations, including no dancing and seating customers at tables with no more than six people.
On May 31, professional sports may resume without spectators, and youth camps may reopen.
Then starting June 1, schools are permitted to resume in-person instruction for summer school.
El Paso and several counties in the panhandle, which have seen a surge in positive coronavirus cases at local meatpacking plants, are excluded from the latest round of reopenings to allow time for the case counts in those areas to decline.
El Paso's mayor had appealed directly to Abbott for his city to be exempt from further expansion right now.
Abbott's decision to move to phase two of his Open Texas plan comes after the state set a new daily record for positive cases on Saturday. He said 700 of the 1,801 new cases reported Saturday were tied to increased testing at the meatpacking plants in the panhandle. Since the state started counting, there have been 48,693 positive cases and 1,347 deaths.
The governor claims the state is averaging 25,000 tests a day. Testing has increased in recent days, but it is still not meeting Abbott's promised 30,000 daily testing level.
More than 40% of all COVID-19 cases in Texas have been in nursing homes. Abbott said it is important for those vulnerable populations to stay home as we move to phase two.
Abbott has based his decision on the number of tests that come back positive and the availability of hospital beds, both of which he says remain in good shape.
"From Day One, our mission has been to use data and doctors to open Texas in a safe and responsible way that contains the spread of COVID-19," said Abbott. "That commitment to data, to doctors, it underpins today's announcement, both providing safe standards — safe standards for businesses, for employees as well as for customers."
Texas Democrats are upping their criticism of Abbott as he moves to phase two. They say he is moving too quickly.
"Since Texas began to prematurely reopen, we have watched as our case numbers and deaths continue to climb. Now Governor Abbott is fast-tracking our reopening at the expense of public health," said State Rep. Eddie Rodriquez (D-Austin.)
Democrats have also taken Abbott to task for allegedly commingling antibody tests from people who have recovered with the regular test results for active COVID-19 infections, which would skew the testing numbers and the state's positivity rate. Abbott denies that is happening.
In a conference call after the governor's briefing, Texas Democratic Party Chair Gilberto Hinojosa said that if their criticism winds up costing Democrats votes, then "so be it." He says they are looking at this through the perspective of what's good for the public rather than through a political lens.
It was 18 days ago that Abbott allowed restaurants, retail stores, movie theaters, malls and museums to open at 25% capacity.
More information on which businesses can open and when they can open is available here.