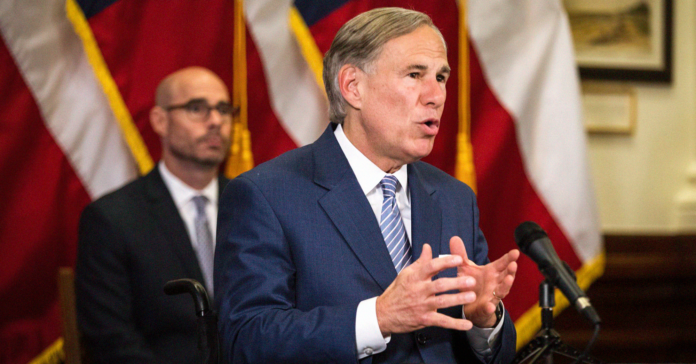 Gov. Greg Abbott said he will issue a new executive order Monday that will announce detailed next steps for reopening Texas' economy. Abbott said Texans really want to get back to work.
"It's kind of part of the Texas DNA, and there's been a yearning to work ever since the first day that work was shut down," he said Tuesday. "That is one reason why I and my team have been working swiftly on a program to get Texas back to work."
Abbott is not yet indicating which businesses will be included in his Monday announcement but said his strike force is receiving a lot of information from private-sector businesses that are prepared to open their doors while also containing the spread of COVID-19.
Since the pandemic hit Texas, 1.579 million jobless claims have been filed and $1.4 billion has been paid out in unemployment benefits, he said. Abbott said 80 percent of the eligible claims have been processed and paid, with the other 20 percent expected to be taken care of soon.
Out-of-work Texans can apply for approximately 500,000 jobs that are open right now by visiting www.workintexas.com.  
The governor is basing his phased back-to-work plan on trends in testing, hospital bed capacity and availability of personal protective equipment.
While the total number of coronavirus cases in Texas is still rising, Abbott pointed out that the number of cases confirmed daily is dropping. The highest number of confirmed cases occurred on April 9. There has not been a day since then with more than 1,000 positive test results, indicating the curve is flattening.
Despite the trends Abbott cited, he has faced criticism from some for moving too fast when Texas remains dead last for coronavirus testing. He counters that criticism by saying there is a clear plan for continuing to ramp up testing statewide by both the government and the private sector.
"The bottom line is, according to information provided to me by the assessments by the advisers in the White House, they believe that Texas is going to have all the testing capability that we need," said Abbott. "All that said, there is something that we can agree upon mathematically and that is Texas has the lowest death rate of almost any state in the United States."
Abbott's stay-home order is currently set to expire on April 30. He says his Monday announcement will detail a new stay-at-home order, portions of which could impact the entire state or just portions.
Dallas County moved today to extend its stay-home order through May 15.
Abbott said his Monday announcement will override any conflicting local orders.
As of Tuesday, there have been 20,196 confirmed coronavirus cases in Texas and 517 deaths.