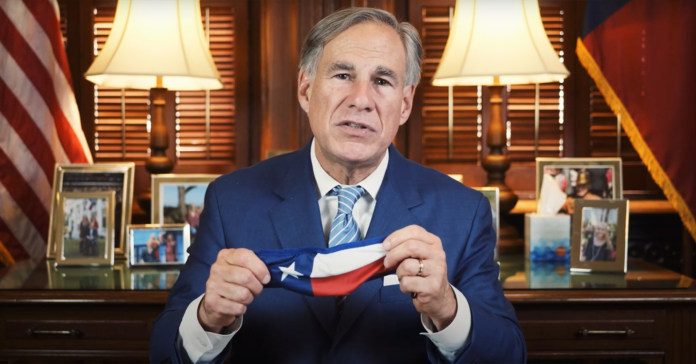 This week Gov. Greg Abbott tweeted about the success rural communities have experienced with vaccine distribution stating, "Rural Texas counties lead the country in vaccination rates."  Abbott provided a map that shows Texas rural counties that have administered the first dose of vaccines, including Hamilton County, La Salle County, Armstrong County, and Cochran County. 
However, there have been delays and confusion in other rural counties and the very first shipments of the COVID-vaccine are only just reaching some areas, including Liberty, Texas. Only last Friday vaccines started rolling out there, clearly showing a need for a more organized and equitable vaccine distribution process in Texas.
"We were told by the state we would have our vaccine last Monday and Tuesday," said Patti Foster, Operations Officer for Texas Emergency Hospital in an interview with CBS This Morning this week.
"We received a call from Pfizer on Wednesday that we would have it on Thursday," Foster said. The Texas Department of State Health Services (DSHS) has approved Texas Emergency Hospital as a Liberty County vaccine hub, and Foster told KHOU11 the first allotment of vaccines they received, 975 doses, is not going to be enough. 
Some Rural Areas Lack a Vaccine Hub
"Many patients who live in rural areas face unique challenges to get access to the vaccine. In many cases, rural patients do not live close to a medical facility and don't have the flexibility to take off work to get medical care," said Dr. Douglas Curran, a family physician from Athens, TX and former president of the Texas Medical Association, in an email.
"We must make sure the elderly and communities of color get access to the vaccine when it is available," Dr. Curran added. "I am hopeful our health care systems will do everything possible to provide the COVID-19 vaccine to our most vulnerable rural populations as it becomes available."
The Texas Organization of Rural and Community Hospitals (TORCH) provided this statement about concerns surrounding vaccine supply:
"Every Texan matters, but the challenges related to vaccine distribution in a state so big and diverse are clear. There simply isn't enough vaccine supply, but we're starting to see both really good and really concerning stories emerge from rural Texas. The good news is there are ~20 rural vaccine hubs and they are successfully getting the shots out – Baylor (Seymour), Hamilton, Bailey (Muleshoe) and Montague (Nocona) are examples where first doses as percent of county population are as good as anywhere in the US. The bad news is there are still 4 rural Texas hospitals (Lampasas, Glen Rose, Crockett, and Eagle Lake) who have yet to receive a single dose from the state. Thankfully, they have been able to vaccinate front line health care workers because of sharing from neighboring hospitals, clinics or pharmacies. The vaccine is the way we'll fight back against the virus, and we're in the fourth quarter…just need to get to herd immunity through vaccination rather than sickness."
As vaccines are slowly making their way to rural communities some Texans are driving far and wide, hours, just to get the vaccine. KHOU11 reported some have driven from Dallas to Houston to get a vaccine dose because there isn't a hub nearby.  
This week Llano County has applied for a COVID-19 vaccine hub that could serve 30,000 people. In January when the DSHS state's vaccine rollout plan was adjusted to scale large vaccination hubs, the registration process caused rural areas to struggle to receive vaccines. 
Llano County Local Health Authority has submitted their application to serve as a tri-county Vaccine Hub for Llano, Mason, and San Saba Counties and a press release states that so far the county has received just 100 doses of the vaccine available through one provider.
"We have a problem here," said Caldwell County Judge Hoppy Haden.  KXAN reported that Haden is curating a 'rural judges coalition' to advocate for rural areas, and says there is a disconnect happening to rural communities. Caldwell County has 43,000 people and is looking at February for approval for setting up a vaccine hub, according to Haden.
Jeff Branick, Jefferson County Judge said that 22,000 doses were requested, the county received under 4,000 so far.
Having More People Doesn't Always Mean More Vaccines
In North Texas, Collin County with a population of just over 1 million people received just under 7,000 doses of the COVID vaccine. Collin County Health Care Services (CCHCS) received 2,000 doses of the Moderna vaccine and the CCHCS is requesting 42,000 vaccine doses from DSHS. Although more vaccine hubs are opening there, vaccine supplies remain limited. This week a spokesperson for Collin County Health Care Services said waitlist software has been an issue. There were 178,000 people on the county waitlist, as of Monday.
Other Avenues for Distribution
Into the vaccine distribution provider arena enters retail giant Walmart, with 150 million shopping people inside the store and Sam's Club yearly, while operating more than 5,000 pharmacies. The company said in a press release on Jan. 22, they are leveraging their ability to reach underserved communities and the heart of rural America. 
The company is training thousands of pharmacists and pharmacy techs, building a new digital scheduling tool to make appointments easy, and partnering with state and federal agencies as we await allocations, according to the release.
At full capacity, Walmart says it will be able to deliver 10-13 million doses per month when supply and allocations allow. Cities providing vaccines at Walmart include Bastrop,  Lancaster,  Big Spring, Bridge City, and Mansfield, Texas.
Texas Vaccination Numbers so Far
This is week 7 of COVID-19 vaccination distribution in Texas, and the state will receive 332,750 first doses of COVID-19 vaccine from the federal government. The state is ordering 216,350 second doses for people who are ready for it.
According to a release, 1.37 million Texans have received at least one dose, and more than 228,000 have been fully vaccinated.
Johnson & Johnson expects to share details on the company's latest-stage COVID-19 vaccine trial early next week, here are more details.