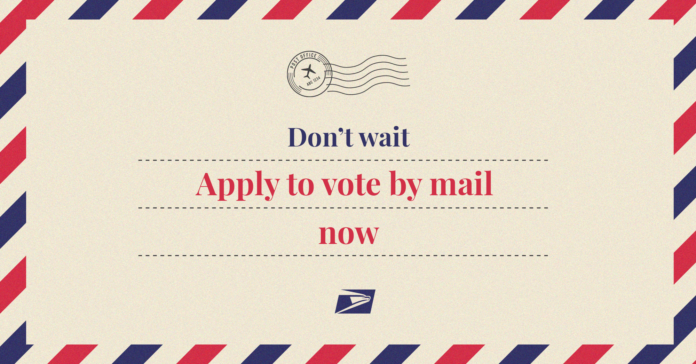 The post office may be delaying cutbacks that had threatened to impact the on-time return of mail ballots for the November election, but the damage to voter confidence has already been done. Here's what you can do to make sure your vote gets counted.
The First Step
Apply for your mail ballot right now and then return it as soon as possible. If you don't trust the post office, return it in person to your local election supervisor. You can download the application from the Texas Secretary of State website. The actual deadline for requesting a mail ballot is Oct. 23, but by applying now, you will be guaranteed to receive your ballot at least 30 days prior to the election, leaving plenty of time to fill it out and return it before Election Day. 
Mail ballots have to be postmarked by 7 p.m. Election Day and then received no later than 5 p.m. the day after Election Day. But why wait and risk the possibility that you miss the deadline and your vote does not get counted?
Again, if you are worried, you can always avoid the post office altogether and drop off the completed mail ballot to the election office yourself. If you do this, make sure to take identification so they can verify who you are.
Although the numerous legal challenges aimed at expanding voting by mail to all Texans during the pandemic have not been successful, election officials across the state are still expecting an unprecedented number of voters requesting mail ballots.
The Texas Democratic Party has set an ambitious goal of reaching 1.75 million mail voters before the November election, which would be the largest vote-by-mail program in the organization's history.
In Harris County, every registered voter will receive an application to vote by mail. Harris County commissioners Tuesday agreed to spend an additional $17.1 million to fund what could be the state's most ambitious election plan. The money, which will come from the county's share of the federal Coronavirus Aid, Relief and Economic Security Act, is on top of about $12 million approved in the spring to pay for expanded mail ballot efforts.
Harris County's plan includes extended early balloting hours, including multiple nights to 10 p.m. and one 24-hour voting session, drive-through options, as well as new equipment to process an expected record number of mail ballots, the Houston Chronicle reported.
Who is Eligible to Request a Mail Ballot in Texas?
Individuals 65 and over on Election Day.
Individuals who are sick or have a disability.
Individuals who are confined in jail.
Individuals who will be outside of their county during early voting AND on Election Day.
What Qualifies as a Disability?
While fear of COVID-19 by itself does not qualify, you can consider your current health conditions and health history in deciding whether you qualify to vote by mail because of a disability or physical condition.
The decision to apply to vote by mail based on a disability or physical condition is your own (subject to a correct understanding of the law). Your county clerk has no responsibility to question or investigate your application.
If you miss the vote-by-mail deadline, you can always vote curbside on Election Day to avoid the lines and possible exposure to COVID-19.