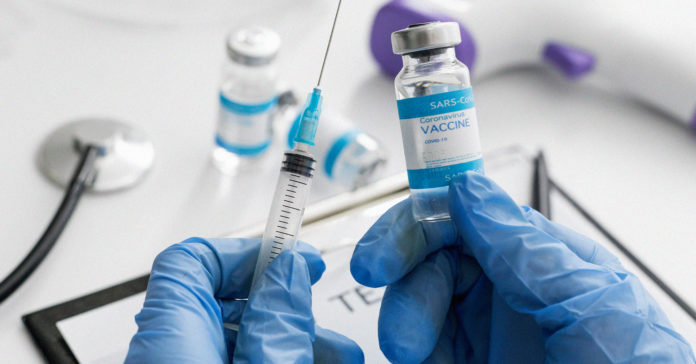 Shipments of the COVID-19 vaccine are arriving across the U.S. and you may be wondering what are some common side effects?
There are now two vaccines currently authorized in the U.S., one developed by Pfizer and BioNTech, another vaccine, developed by Moderna, just received clearance from the Food and Drug Administration and will be distributed in Texas as soon as Monday. Cities including Houston, Lufkin, Denton, Odessa, Laredo, Amarillo, and others, will receive the first doses of the Moderna vaccine going to frontline health care workers.
The vaccines will require two doses to become effective and similar to all vaccines, there will be some side effects. This is normal as your body works to build protection against the virus. Here is what you can expect.
The Centers for Disease Control and Prevention (CDC) says a common side effect of a COVID-19 vaccine is pain and swelling on the arm you receive the vaccine, also you may feel chills or tiredness throughout your body, and experience a headache or a fever.
To reduce discomfort, the CDC says, apply a clean, cool wet washcloth over the area where you got the shot, and to exercise and use your arm to reduce pain. For a fever, the CDC says to drink plenty of fluids and wear loose fitting clothing.
If you have pain or discomfort, talk to your doctor about taking an over-the-counter medicine, such as ibuprofen or acetaminophen, and also talk to your doctor if pain increases beyond a 24 hour period, the CDC recommends.
According to the emergency use authorization for the Pfizer-BioNTech Vaccine specifically, you must be 16 or older to take it. The vaccine symptoms can include, fever or chills; cough; shortness of breath; fatigue; muscle or body aches; headache; new loss of taste or smell; sore throat; congestion or runny nose; nausea or vomiting; diarrhea.
The emergency use authorization says do not take the Pfizer-BioNTech vaccine for the second dose if you had a severe allergic reaction after a previous dose of this vaccine.
It warns that before taking the Pfizer-BioNTech vaccine, tell your provider if you have any allergies, have a bleeding disorder or are on a blood thinner, are pregnant or plan to become pregnant, are breastfeeding, are immunocompromised or are on a medicine that affects your immune system, or if you have received another COVID-19 vaccine.
The FDA has cleared the Moderna COVID-19 vaccine and it is authorized for individuals 18 years of age and older. Side effects of the Moderna vaccine include injection site pain, redness and swelling, tiredness, headache, muscle pain, chills, joint pain, fever, nausea, swollen lymph nodes (lymphadenopathy).
According to the FDA fact sheets for the Pfizer-BioNTech COVID-19 vaccine and Moderna COVID-19 vaccine for recipients and caregivers of those taking the vaccine, there is a remote chance that vaccines could cause a severe allergic reaction. The FDA says a severe allergic reaction would usually occur within a few minutes to one hour after getting a dose of the vaccine. Signs of a severe allergic reaction can include difficulty breathing, swelling of your face and throat, a fast heartbeat, a bad rash all over your body, dizziness and weakness.
If you have these side effects call 9-1-1, or go to the nearest hospital.
STAT reported the Moderna vaccine was 94.1% effective at preventing symptomatic Covid infection, and the Pfizer vaccine showed efficacy of 95%. Here's more on their comparison of the two.