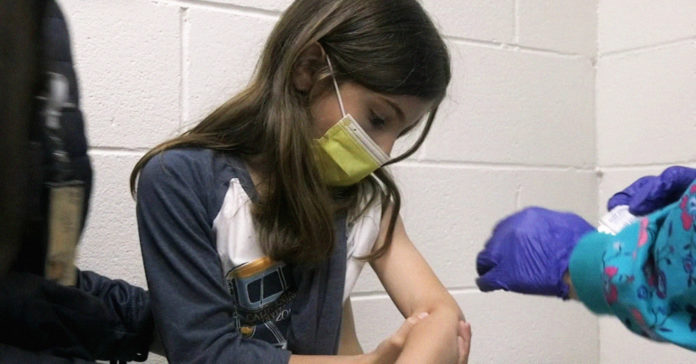 Now that all Texans age 16 and up are eligible to get the vaccine, people are wondering when are their kids able to get the shot? 
If all goes well, Pfizer expects to begin inoculating young children as soon as the beginning of next year. The American pharmaceutical company began testing their COVID-19 vaccine in children 12-years-old and under. They expect to have the trial's results by the second half of the year.
Dr. Emily Erbelding, an infectious diseases physician at the National Institutes of Health says that getting children vaccinated is key to the reopening of schools. Additionally, the only way to achieve herd immunity and finally end the pandemic is to get special populations vaccinated as well, that includes children, who account for 23% of the population in the country.
Around 66 million doses of the COVID vaccine have been administered in the United States already, and 10 million in Texas. More than 7 million Texans have received at least one shot, and 3.6 million Texans are fully vaccinated. 
The scientists at Pfizer are testing different amounts of doses on 144 children, once they determine the right among they will test it in 4,500 kids. Previous trials on the 12 to 15 group were very encouraging, said Sharon Castillo, a spokeswoman for the pharmaceutical company.
Moderna, Astra Zeneca, and Johnson & Johnson have already started testing their vaccines on children as well.