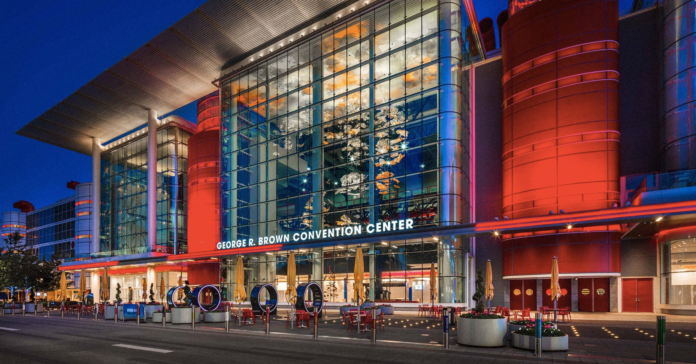 Add the Greater Houston Partnership to those calling for the Republican Party of Texas to cancel its in-person convention.
"In normal times, we would welcome an event that was expected to draw some 6,000 delegates from across Texas to the George R. Brown Convention Center. Unfortunately, these are not normal times," wrote GHP President and CEO Bob Harvey and Chairman Bobby Tudor in a letter to Texas Republican Party Chair James Dickey. The economic development group's letter is also addressed to Gov. Greg Abbott, Houston Mayor Sylvester Turner and Harris County Judge Lina Hidalgo. 
Dickey brushed aside a similar request sent Monday by Turner, who says the city will shut down the event if they witness attendees without masks. Dickey says extensive safety measures are being put in place, including temperature readings upon entry, masks and social distancing.
Although there are more calls to cancel the convention, no governmental official has stepped forward to make the decision for the party. Both Turner and Abbott have refused.
Abbott has even sidestepped questions about whether his party is making a bad move.
The Texas Democratic Party believes Abbott should step in.
"If Governor Abbott is serious about protecting public health and stopping the spread of the coronavirus crisis, he should shut the Republican convention down," stated TDP Chair Gilberto Hinojosa. "Abbott has issued unclear guidance and revoked authority away from local and city government officials at every step of the way. So, Abbott must lead and put a stop to the reckless idea to have an in-person convention in the biggest coronavirus hotspot in the country."
The GOP state convention is scheduled for July 16-18 at Houston's George R. Brown Convention Center.