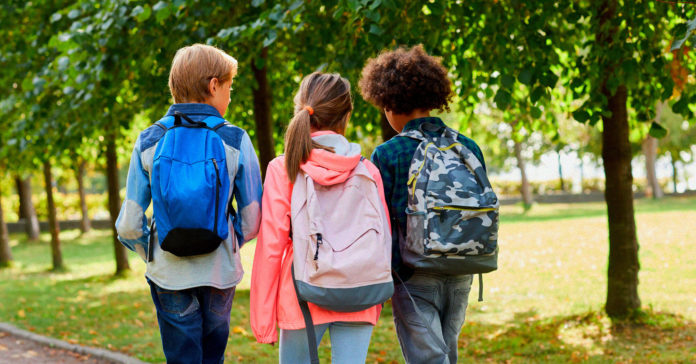 Children whose birthdays were this past spring may have had a delay in scheduling check-ups with their pediatricians because of the pandemic, but vaccinations are still required for the 2020-2021 school year.
There are no changes or extensions from the Department of State Health Services at this time. Here is a link to the requirements from DSHS for the 2020-21 Texas minimum state vaccine requirements for grades K-12.
"The expectation still stands that all students must meet these requirements by the first day of school. We will make sure to update you if there are any changes," said Alexandra Copeland, Austin ISD Interim Director of Health Services.
San Antonio ISD is also planning to require vaccines as usual.
"We are not anticipating any changes; however, we are still awaiting guidance from the TEA," said Maria Torres, RN, Senior Director of Healthcare Administration and Medicaid Programs for San Antonio ISD. "We are moving ahead with plans to offer our usual back-to-school vaccinations at Alamo Convention Center on June 22-25."
Houston ISD's Health and Medical Services department recommends students see their healthcare provider this summer and shared this statement.
"It is predicted that COVID-19 may return in the winter during flu season and we encourage parents to stay vigilant with their children's health."
It is important to keep up with those appointments, said Dr. Stan Spinner, vice president and chief medical officer at Texas Children's Pediatrics and Texas Children's Urgent Care.
"These well check visits allow our physicians to assess your child's growth and development, screen for important signs of physical and behavioral health conditions, and ensure that your child remains up-to-date with their vaccines against the many vaccine-preventable diseases," Spinner said Friday.
What should parents expect during a wellness appointment for their child in a time of COVID-19?
Here's what Spinner wants families to know.
· All TCP practices have designated the morning and early afternoon times for well care. We are maintaining social distancing by scheduling patients so that families are brought straight back into an exam room, thus significantly reducing exposure risks for the family and staff. In some cases, this may involve having the family wait in their car briefly until they can be directly brought into an exam room.
· All TCP staff wear masks and may wear additional personal protective equipment as appropriate, and masks are required for anyone entering a TCP practice with the exception of children younger than 2 years of age.
· All patients and families will be screened for symptoms of COVID-19 or exposure prior to coming to the office and again when arriving at the practice, and everyone's temperature will be taken.
· We have made PreCheck-In available through MyChart and encourage all families to take advantage of this feature, thus further reducing risk of exposure and expediting their visit.
· As mid-July through August typically has been peak season for well checks, we do encourage families to schedule their well check appointments as soon as possible to ensure their preferred appointment times. MyChart scheduling for well check appointments is available and encouraged for your convenience.