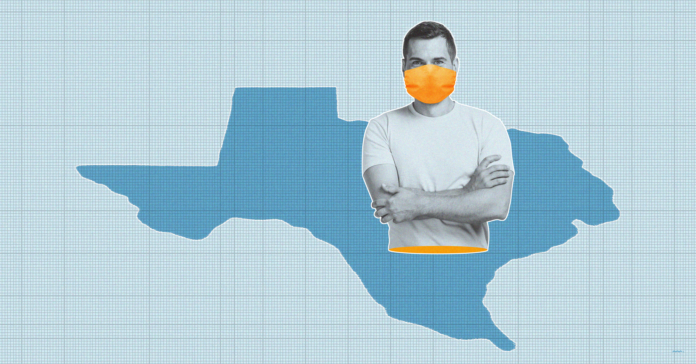 In San Antonio, Bexar County Judge Nelson Wolff has identified the secret sauce to bypassing Gov. Greg Abbott and imposing a local mandatory face mask order, and now other counties around the state are expected to follow suit.
A new executive order from Wolff requires businesses to require all employees and customers to wear masks and imposes fines of up to $1,000 on violators.
It seems by carefully drafting his language to impose the restriction on businesses rather than individuals, Wolff has found a way to impose a local restriction that is not inconsistent with the governor's orders.
In an interview with KWTX in Waco, Abbott said Wolff had finally figured out what could be done on the local level.
"Government cannot require individuals to wear masks. However, pursuant to my plan, local governments can require stores and businesses to require masks," said Abbott. "That's what was authorized in my plan. That's what the Bexar County judge has now realized, and so what Bexar County is doing and what every county is authorized to do, and that is to impose requirements on business operations."
The governor's comments have many asking why he didn't just say that in the first place.
@Palomostovall asked on Twitter, "Why are we left to decode GOP plans?"
@thesamexican tweeted: "This is a walk back without having to admit to a walk back."
And @Williamattaluh posted: "Okay great, but why didn't he make this clear earlier? Is it a riddle?"
After first deferring to mayors and county judges at the start of the pandemic, Abbott asserted his power and took away local control when he started receiving criticism from other members of the state's GOP leadership. Since that move local officials have felt powerless to impose restrictions to control the spread of COVID-19 in their communities.
Wolff didn't ask Abbott's permission, but Dallas County Judge Clay Jenkins and nine Texas mayors had previously gone directly to Abbott with requests to be able to impose mandatory face mask orders, to no avail.
"We are writing to you for the authority to set rules and regulations on the use of face coverings in each of our cities," a letter from nine Texas mayors to Abbott reads. "A one-size-fits-all approach is not the best option. We should trust local officials to make informed choices about health policy. And if mayors are given the opportunity to require face coverings, we believe our cities will be ready to help reduce the spread of this disease."
The letter was signed by Arlington Mayor Jeff Williams, Austin Mayor Steve Adler, Dallas Mayor Eric Johnson, El Paso Mayor Dee Margo, Fort Worth Mayor Betsy Price, Grand Prairie Mayor Ron Jensen, Houston Mayor Sylvester Turner, Plano Mayor Harry Rosiliere and San Antonio Mayor Ron Nirenberg.
Even as late as a day ago, Abbott appeared unwilling to allow any sort of local face mask orders.
"All of us have a collective responsibility to educate the public that wearing a mask is the best thing to do," said Abbott during a Tuesday news conference when asked about a request from Dallas County. "Putting people in jail, however, is the wrong approach for this thing."
On Tuesday, Texas recorded 2,622 new confirmed COVID-19 cases and 2,518 hospitalizations, setting new daily records in both categories.