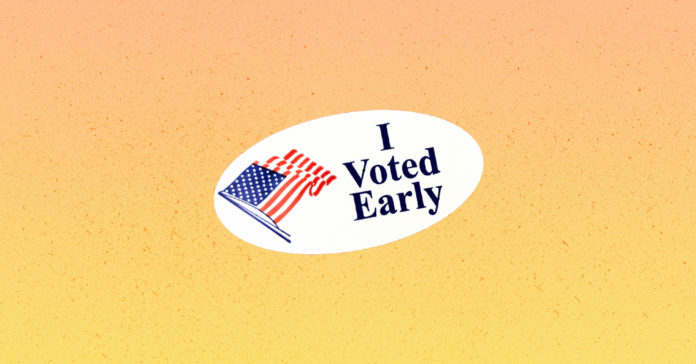 Texas voters will have an additional week to vote early for elections scheduled for July 14. Per an order from Gov. Greg Abbott, early voting will now begin June 26, a week earlier than the original date of July 6.
"In order to ensure that elections proceed efficiently and safely when Texans go to the polls to cast a vote in person during early voting or on election day, it is necessary to increase the number of days in which polling locations will be open during the early voting period, such that election officials can implement appropriate social distancing and safe hygiene practices," Abbott wrote in his proclamation announcing the longer timeframe for early voting. 
The July 14 date includes March primary runoffs for local and congressional races as well as the runoff Democratic U.S. Senate runoff between MJ Hegar and State Sen. Royce West.
The ballot also includes a special election to fill the remainder of the unexpired term of retiring Texas State Sen. Kirk Watson (D-Austin). 
Abbott's decision on extending early voting comes as Republicans and Democrats duke it out in the courts over expanding vote-by-mail.
On Monday, voting rights activists in Dallas asked the Dallas District Attorney to investigate Texas Attorney General Ken Paxton's actions in that ongoing fight. They allege Paxton committed voter fraud when he threatened to prosecute county election officials who are moving to implement a district court judge's ruling expanding mail-in voting during the pandemic.
You can read more about Paxton's action in this earlier story by Reform Austin.