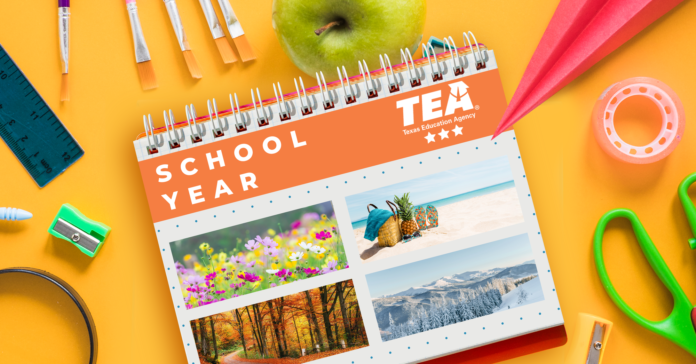 Year-round school has been talked about for years. COVID-19 may be what makes it happen.
A proposal made by the Texas Education Agency would allow school districts to start the 2020-2021 school year before the fourth Monday in August, end the year later and add longer breaks in the middle to offset any closures that might be caused by another increase of coronavirus cases. The end result would be children in class for 11 of 12 months in a year. 
"Given the ongoing disruptions caused by COVID-19, TEA has spoken with numerous educators about the need to adapt our school systems to this new environment," a TEA representative wrote to Reform Austin by email.
"One potential option is to adjust the school calendar, to improve our school systems' collective ability to respond to continued COVID-19 disruptions and address any learning gaps that have emerged over the latter portion of this school year. The presentation lays out options informed by those discussions. Ultimately, school calendars are subject to a local school board's final authority."
The TEA is not mandating that school districts adopt the year-round calendar. It is an option being offered to provide flexibility. Districts would draft plans and submit them for approval.
Texas school children have been out of the classroom and learning online since March. Gov. Greg Abbott decided in April in-person learning would not resume this year.
The number of questions about what will happen in the fall or if there will be in-person summer school are growing. So far, those questions have been met with a shrug of the shoulders by district administrators around the state. They are working on various scenarios, but not one of the state's largest school districts has stepped forward with a plan. That is mainly because the path of the pandemic remains uncertain.
"We try to take a look at everything, but at this point in time, I couldn't tell you we're serious about it," Cy-Fair ISD Board President Bob Covey said about a year-round calendar in the Houston Chronicle. "We've already adopted a calendar for next year, which of course is up for possible alterations. There are a whole lot of things I'd call 'up in the clouds' at this point."
In the meantime, concern is growing about the impact being out of the classroom will have on students long-term.
"For many children, the COVID-19 crisis will mean limited or no education, or falling further behind their peers," Human Rights Watch wrote on its website. "More than 91 percent of the world's students are out of school, due to school closures in at least 188 countries. The crisis has exposed vast disparities in countries' emergency preparedness, internet access for children, and availability of learning materials. Although much focus has turned to online learning platforms, many public schools are not set up to use them or do not have the technology and equipment to provide online teaching."
The World Health Organization is calling on governments to do more to help children during the pandemic.
Gov. Greg Abbott, the TEA, and Dallas Independent School District launched on Friday Operation Connectivity, a statewide initiative to deliver internet connectivity and device solutions for school districts, families and students in Texas.
Operation Connectivity was originally started in Dallas to address the lack of high speed internet and/or home laptops for many DISD students, which caused an interruption to their learning, as education in the classroom transitioned to at-home digital instruction due to COVID-19. This initiative now aims to provide internet connectivity to hundreds of thousands of students statewide.
"As Texas students continue their education at home through virtual instruction, it is essential that we provide them with the resources they need to connect and communicate online," said Governor Abbott.
"With students learning remotely for the time being, it's more important than ever for all our students to be able to access academic content at home," said TEA Commissioner Mike Morath. "In order for that to happen, all students in Texas need access to computers and/or tablets, and internet outside of the classroom. Operation Connectivity is providing the right solutions to this big challenge."
The Operation Connectivity Task Force will gather critical information to determine which children in the state do not have internet access and/or home devices, document best practices, identify and secure technology solutions for broadband and devices, develop actionable playbooks for districts across the state, identify funding needs and help secure resources and push for federal and state-level policies that connect more students learning at home to available technology resources.
The task force will convene as a full group every month to review progress.