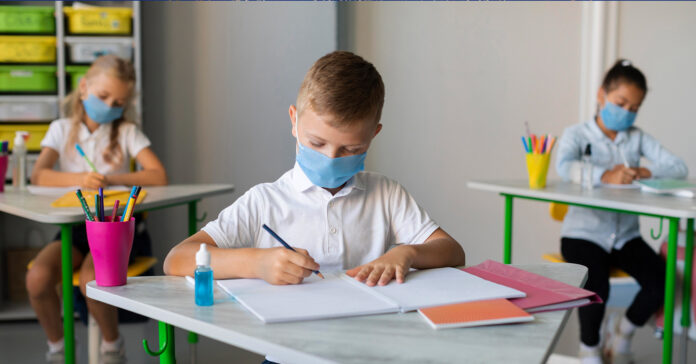 As Omicron surges so do safety measures, many states have reinstated their mask mandates and all across the country thousands of flights have been cancelled. Some school districts are limiting winter sports activities and temporarily returning to remote classes.

However, that is not the case in Texas, where the state government has prohibited school districts from requiring that teachers and students be vaccinated or wear masks, as reported by The Texas Tribune.

In Texas 1 in 4 COVID tests are coming back positive and hospitalizations have increased by 1,613 patients compared with a week ago.

Cook Children's Health Care System in Tarrant County reported they were seeing 400 positive COVID-19 cases among children per day, going from a 5.7% positivity rate to 22.1% since Dec. 21.

Despite the numbers, education leaders pushed for regular in-person instruction, with precautions in place.
What are some of those measures ?
Houston Independent School District will maintain its mask mandate and will offer free COVID-19 testing for students and staff.

In Austin, the school district will require masks on campus and will offer testing and vaccination clinics for anyone 5 & older. The will also continue social distancing and using their advanced air filtration system.

Northside ISD will follow COVID-19 protocols, such as allowing students to be tested and following quarantine protocols for those who test positive.

Fort Worth ISD, plans to open up as normal unless told otherwise by local or state officials.