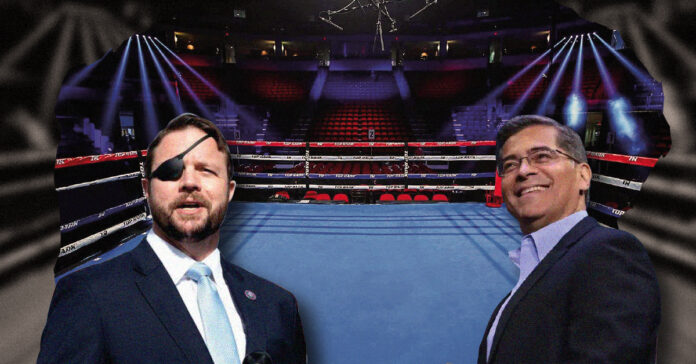 On Wednesday, Rep. Dan Crenshaw called out Human and Health Services Secretary Xavier Becerra for supporting COVID-19 policies while advocating for the end of Title 42.

During the House Energy and Commerce Subcommittee on Health, Crenshaw questioned Becerra for wanting to lift Title 42 – the border policy that was implemented at the beginning of the pandemic to turn away migrants due to health concerns – while at the same time supporting other COVID policies like requiring mask on planes and in childcare centers, as reported by Fox News.

"You've got to be consistent," Crenshaw told Becerra. "You either believe that Title 42 is still a necessary thing to do because of COVID or you don't."

Becerra argued that recommendations from the Centers for Disease Control and Prevention (CDC) change due to evolving circumstances.

"The CDC has been using the facts and the science to drive what it does," Becerra said. "Cruise ships are different from schools, which are different from the border. And it's not a cookie-cutter approach, the use of our healthcare authorities. Title 42 is not the same as the emergency declaration."

With the expiration of Title 42 the Biden administration is anticipating a surge of illegal immigrants. Crenshaw asked Becerra if the surge at the border was not reason enough to extend Title 42.

"So, it is a problem? So then why not keep Title 42 at the border?" Crenshaw asked. "Why not allow those expulsions?"
According to Fox News, a federal judge on Wednesday ordered a two-week halt to preparations for the end of Title 42. A meeting in Lafayette to hear arguments on whether to block the border policy is scheduled to take place on May 13.