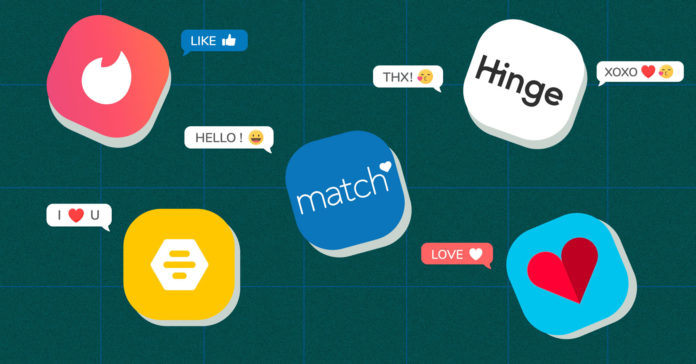 "This whole thing has made a huge culture shift," said Aaron Estrada, an Austin resident and single man, when he opened up about dating during a pandemic.
Standing 6 feet apart while trying to date may have complied socially in the 1950's, but in today's world of instant communication, love has found a new way of existing. Dating apps, our generation's loophole to love connections, has been a resource to date new people while in quarantine.
Dating applications such as Hinge, Bumble and Tinder have quickly adapted to the new normal by creating more ways for users to connect digitally. We spoke with company representatives and singles on dating apps to see how the playing field has been during the pandemic.
"People aren't really doing much so they're more on their phones, they're more responsive, less distractions, a lot of people aren't working," said Estrada.
Communication Representative Ally Bruschi from Tinder nods to these social changes and said that "in the U.S., conversations have gone up 19% and have become longer in length by 8%."
"Users have been starting their conversations off with 'are you okay?,' and using phrases like 'be safe' plus using the hand washing emoji," said Bruschi.
Dallas resident and University of Texas at Austin graduate Madeleine Markson has been weathering the storm of job searching in a pandemic and agrees that many people have been sharing a collective struggle.
"I've lost my job, and many other people have too, so we've been talking about that," said Markson. "So it's been a lot more of 'we are in this together.'"
Dating apps have been keeping up by introducing more innovative ways to communicate. A Bumble representative shared that the mobile application introduced a new video call feature and has seen a 69% increase in video chats towards the end of April versus the month March.
A representative from Hinge shared that last week they launched 'Hinge Labs', a first-of-its-kind dating app research program dedicated to helping people become better daters and find love. Their first project: bringing video capabilities to the app.
Markson admits that she has used video as a way to truly get to know people through dating online and has seen longer and more meaningful conversations come out of it.
"I was one of those people that once quarantine hit, I had to move back home to be with my parents and I had one FaceTime date, and my mom walked in on the middle of it!," said Markson. "You know, I think people are just so starved for human contact they're much more likely to respond and have a genuine conversation."
Bruschi from Tinder said that the company made the "passport feature," which allows you to match with other users anywhere in the world, free through the month of April.
Houston resident Sahil Thakkar is open to unique ways of connecting. He tried out the passport feature and set his location to Dallas.
"It's interesting because it's like a new experience but it's the same app and it was as if you were living in Dallas," said Thakkar. "Sometimes I do activities online like Netflix parties, there's a game called code names, and recently I saw that a company made an online 'escape room' game."
Despite all the different ways to connect with one another, it still is not quite the same experience as meeting in person and has been an eye-opener to the value of human interaction for Thakkar.
"In the last month, it's definitely made me more appreciative and made me think about how I can connect more deeply in person," said Thakkar. " And made me more appreciative of talking to people in person rather than just over the phone."