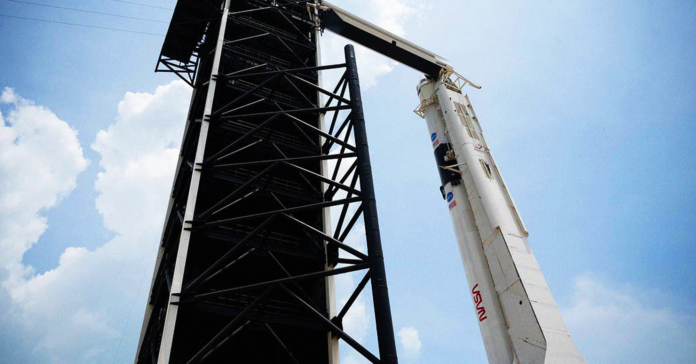 After a weather delay Wednesday, NASA and SpaceX are going to try again to make history on Saturday afternoon.
The U.S. space agency and Elon Musk's private company will try to launch the SpaceX Falcon 9 rocket and Crew Dragon Spacecraft at 2:22 p.m. Central time. The mission is intended to carry astronauts Bob Behnken and Douglas Hurley to the International Space Station.
This would be the first time a commercial aerospace company carries people into Earth's orbit. This mission also would be a return to human space flight from the U.S., RA News reported.
Once the engines are fired, the SpaceX control room will lead mission control, although NASA employees will weigh in on decisions. As the Crew Dragon nears the space station, Johnson Space Center will lead mission control from Houston, the Houston Chronicle reported.
Weather could cause another delay. The launch was called off minutes before the set time Wednesday.
Spectators gathered in person during a pandemic no less were disappointed on Wednesday. Florida's Space Coast Office of Tourism told Space.com that 150,000 people showed up in person.
"I don't have to tell you all how exciting it is to have the first flight of humans to space from the Kennedy Space Center in nine years," Kennedy Space Center Director Bob Cabana said Tuesday during a briefing.
You can read updates on NASA's blog here.